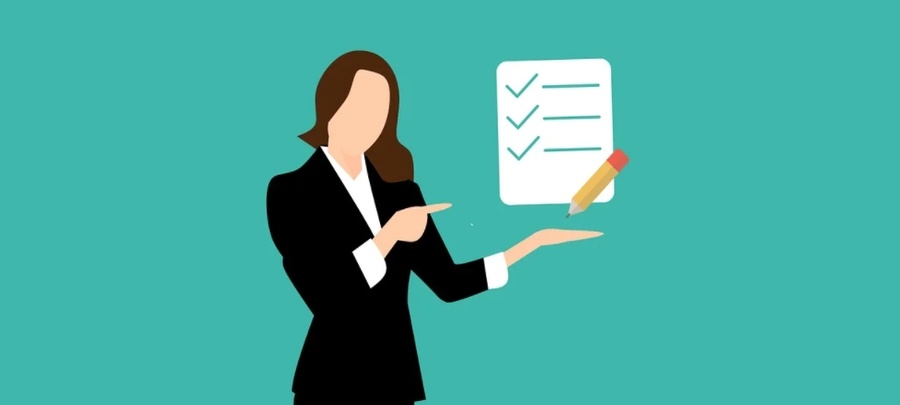 10 tips that make you a magnet for wine, beer, and spirits importers, and close more deals!

7

min read
Selling was never easy, especially today when buyers are bombarded with sales and marketing messages anywhere they click or go. In the import-export business worldwide, this paradox of choice, of having so many offers to choose from, makes things even harder for businesses to find other businesses they have chemistry with.
Sign-up to discover how our platform can help you reach 33.000 wine importers from around the world.
In this context, are you sure you are doing everything you can to be visible on this map of possibilities, and even more important, are you in the right spot? Read on these 10 business tips for wine, beer and spirits exporters, that you can apply from today to ensure you are using your business` full potential in being approachable and reaching the right wine, beer, and spirits importers for your business.
Define your buyer persona
As a representation of a business's ideal customer,  you need to define a buyer persona to catch your clients' interest, to understand your clients' concerns, expectations, motivations, so you can come with solutions to his problems and communicate your offer in your clients' terms. In turn, persona-based selling leads to shorter sales cycles, increased conversion rate and more leads generated. By showing that as a business you are focused on your customers, your team of marketers and salespeople will be able to drive better results in their endeavours.
There is a 70% higher conversion rate for companies that use buyer personas compared to those that aren't.
Ensure a clean brand image & communication
You definitely heard the proverb saying" a great business shall sell itself!" Regardless of its validity, in order to sell, first things first, people must know of your existence., so customers and partners can come to you! For starters, ensure you have a website and the right social media channels for your business. As you`ll be a member of the international trade arena, ensure you have your digital presence optimized according to your business offer. Make sure your online image is well defined, that you know your products, your market, have a smart USP and a clear Call To Action for your audience. 
Moreover, to gain exposure and build trust, make sure you maintain clear communication with visitors and network constantly with your industry peers. A blog section on your website, social media interaction or email campaigns work wonders in nurturing clients and building new connections. 
Build relationships & close sales at the right time
According to experts, about 120 business emails are sent and received each day, so why would yours stand out from the rest? 
Emails should not be all about sales, but rather warming up leads and building relationships. You can turn your email campaign from spam to glam if you create a tailored, humanly experience, based on your recipient`s profile, instead of sending generic bulk emails.
Research your leads prior to contacting them and use emotion if the context permits it, to have more chances of triggering your desired result. Even if the answer is "no", the positive first impression you leave on your recipient will give you a higher chance to shake hands in the future if the present moment wasn`t the right time.
Ask for feedback and make use of it
As trust is at the base of any successful business, your customers` opinions are one of the most valuable and free resources you can turn to. Customer feedback will help you improve your products or service, help you with future business decisions, tell where you belong in the marketplace and build trust and loyalty among your client base. All you have to do is listen! 
Find a quick, easy and convenient method of gaining feedback, to show your clients you are always listening to their opinion, and nevertheless act upon your findings to improve your business.
Nurture the relationships you have with your existing clients
Consistent interactions at the right time work wonders on nurturing a healthy client relationship. A happy client will always be an ambassador for your business, sharing his great experience and helping the business gain exposure through word of mouth communication and digital channels as well. A satisfied customer can be the next link between you and fellow industry peers in need of your product/service.
A great way of checking on your customers is to simply interact with them on social media or send a relevant email at the right time. Give a reward, ask if anything is ok, ask for feedback, share something useful, say congratulations for reaching a milestone or any other relevant things you can come up with.
Periodically check the pulse of the industry
Check the pulse of the alcohol industry and especially your niche. Market trends, events, news & co can quickly indicate challenges in the markets you are active in or trigger opportunities for your business.  Trade shows or expositions, for example, are a great engine for driving marketing and sales for your business. They are the perfect organic landscape to learn about the latest technologies, educate consumers and overall create buzz around your business, among like-minded industry peers and clientele.
Keep an eye on the competition
Successful companies are focused on their customers. Also, that doesn't mean competition is to be ignored. Profiling the competition brings you insightful information about your position on the market and how you can add value to your business, to stand out to your buyer persona. In the competitive international market, to make a winning deal you need to identify and understand who you're up against, find your strengths and deliver your best value proposition that would make you stand out from the rest.
Build a global mindset & the right approach
Flexibility to adapt your communication style to your recipient is very important. Time zones, date formats, currency, word choice, language, cultural differences or business etiquette, all these may differ from one importer to the other, thus they must be taken into consideration when you are involved with the international trade area. Also, the importer`s company size, financial strength, location, pricing structure, or specialization among others, all differ from one to another and mean great differentiators that make or break a potential deal.  You can find a detailed guide on how to approach importers here.
Keep a clean workflow & track results
Any action you intend to take must have a goal behind it, a deadline and some metrics that would measure its efficiency. How many clients do you intend to reach in a month? How should you tailor your contact approach? What tools would you use for best results? Who is going to be in charge of x task? Having a clean workflow will help you efficiently manage your progress towards your goals as well as help you analyze in real-time your efforts, to be able to tweak your actions if needed. If it can be measured, it can be improved!
Maintain a continuous flow of prospecting
Prospects are customers-in-the-making, so keeping your sales pipeline full is crucial for any business, regardless of its size, because closing deals take time and because risks, opportunities or competitors don`t take breaks. 
For these reasons, unlike others, a B2B database like BestWineImporters helps you stay focused on marketing&sales as it is niched directly in the wine, beer and spirits industry, giving you many packages to choose from, and many features that help you target the right prospects for your business. Updated daily and verified by both human analysts and software, the easy to use platform gives you complex business data, contact information and firmographics about over 33, 900 wine, beer and spirits importers and retailers, to let you keep your finger on the pulse of your business.
The takeaway
And like this, today, more than ever, market dynamics and worldwide competition make import-export businesses a true challenge for companies of all sizes. Moreover, as B2B sales are built over time, with consistency and a clear strategy, make sure you are using all the tips from above and the right tools, to unlock your business` full potential!