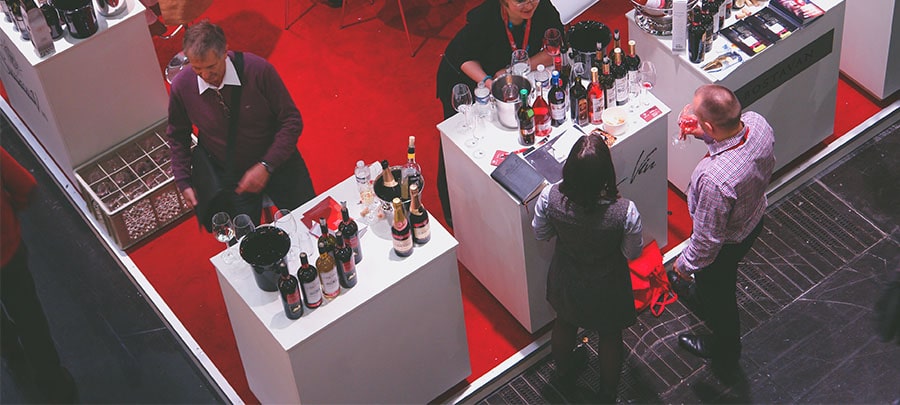 How to Identify and Approach Potential Wine Importers – A Quick Guide

4

min read
How do you decide which importers are the right ones for your wines? What's the best way to approach them? What are the common questions that they will most likely ask before they consider starting a partnership? In the following guide, we'll try to answer some of these questions which are essential for any producer who wants to expand to new markets.
Many wine producers looking to export start with the idea that all they need is to find one importer which is interested in their wines, no matter its profile, and things will just follow the perfect path to success for that region. The reality is that not just any importer will do. You have to find an importer that is also the best match for you, one that not only focuses on an attractive region but also one that has the financial power to drive your business. Someone with whom you are able to have the right "business chemistry".
Sign-up to discover how our platform can help you reach 33.000 wine importers from around the world.
Getting started
Before you start the selection process, you will most likely need a source of information. Finding it is not an easy task as there are not many resources available that have all the data in one place. Still, one of the best options that will help you save a lot of valuable time is the BestWineImporters database, which includes details about more than 20.000 importers and distributors.
Other options include referrals and recommendations from other suppliers or industry folks.
Key aspects to consider when checking a wine importer's profile:
The location of their headquarters and the area in which they operate. For the U.S. it's extremely important to find out the state/states in which they have distribution or if they cover the whole country
The importer's size: financial strength, number of employees, number of brands and suppliers, number of bottles/cases shipped, etc.
The importer's specialization or particular focus – many importers have a specific focus on a region, a wine variety (organic, etc.) or a certain price point
After you've narrowed down your list, the next step is to start working on your marketing message. The best advice is to always think in terms of what will that importer have to gain if he decides to work with you – basically what's in it for him. We've asked a number of importers this question and you can find some of the most common answers below.
What do wine importers usually want:
On top of the list is the need for a partner with whom they can clearly communicate (usually above English language skills), who is organized, understands the market and what is required from him
A product that fits a segment in their portfolio which was not covered well enough
Brands with existing volumes that they feel that they can grow further
Products that are unique/revolutionary/trendsetters and could benefit their overall image
Brands that they think that can be turned profitable with their expertise
When talking about your product remember that the quality and the effort you spent making it are usually less important than other aspects.  Think about benefits that your competition doesn't have – quality-to-price ratio, a special production technique, the terroir or your unique location, your winery's history and prestige. You must identify a unique selling proposition, a thing that sets you apart from other similar wineries. What do you bring new or special to the game?
Making contact
 Start with a well designed, smart email, where this is allowed, start with cold-calling or choose an email – cold call follow-up (usually the best option). "Warming" up the prospects before the initial contact will help you improve your results. To do so you can rely on social media connections – LinkedIn is an excellent tool to create them. Alternatively, you can ask someone to make an introduction.
An important thing that you will need to do to prove the importer that you really mean business is to take some time to research information about them before reaching out – find out everything about their portfolio, focus, history, etc. The chances of a positive answer are much higher if they feel that you also invested some time getting to know their business.
If your strategy proves successful and you start a conversation with the importer, what usually follows is a series of questions that qualify you as a potential partner.
Common questions asked by importers after the first contact:
Tell me more about your company: the structure and size of the winery, its production capacity, export markets, main brands, production process
What pricing structures and models do you prefer?
What available resources do you have for supporting the brand – money, people, partnerships, etc.?
When can you send us the product samples?
With what other importers have you worked/are your working?
Do you have any clear data about the history of your brand's performance?
Do you have any ratings, sale sheets, brochures, etc. available in the local language/English?
You need to prepare the right answers for these questions and make sure that you answer them swiftly. And remember, there are no shortcuts to success – hard work, a solid marketing plan and a well-executed strategy are the only things that will help you be better than your competition.
Author: Sergiu Briceag