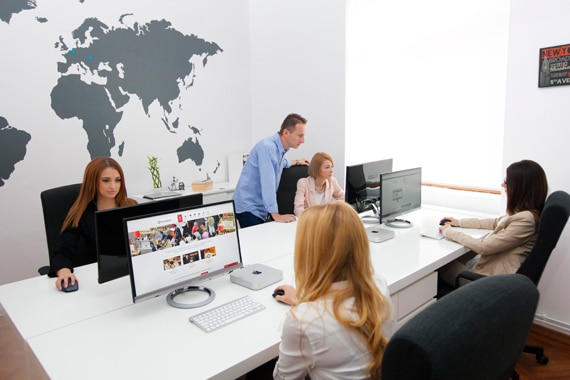 One company, a love story for wine.
Finding professional wine importers and distributors close to you is difficult. This is why we've been providing our clients complete, monthly updated databases of worldwide wine importers and distributors since 2005. Starting with 2014 we are also offering databases of wine retailers and magazines.
How can you find the best wine importers and distributors without feeling at a loss? That's where we come in. Our job is to gather as much information about the wine industry as possible, and then present it to you in a format that is easy to understand. Our aim is to make this information so easily accessible that it's almost interactive: specific contact details, detailed financial information, sales figures and more, all presented with an accent on visual data.
It is said that one needs to discover wine one sip at a time, yet we know that, for you, finding a trustworthy supplier is a time-consuming job. In our desire to give you exclusive access to the industry's best companies, we partnered with highly successful data providers. Plus, we are always in search for new alliances. This is how we are able to give you the most updated databases of wine importers, retailers and distributors.
Working with databases is difficult. Our plan is to make it simple. Wouldn't you regret missing a great alliance with a professional wine distributor? Unfortunately, it happens to a lot of businesses. We're building complete databases of wine importers and presenting them in a user-friendly format. We're doing it so you can find the best wine importers fast and easy.
Because you already know how difficult it is to find reliable wine importers. Because we are the only company that can give you complete information about wine importers, retailers, distributors and magazines from all around the world. Because our databases give you access to importers' background information, such as sales figures, profit numbers and contact details. And by using the information in our user-friendly databases you can run a complete background check on the wine importers you want to work with.
Project Manager
Laviniu Pop
Sales Department
Andrea Trifan
SALES DEPARMENT
Alina Petrut
Marketing Deparment
Sergiu Briceag
IT Specialist
Raul Ujog
Data Processing
Melania Sabau
Data Processing
Alexa Maria
Data Processing
Alexandra Stefanut