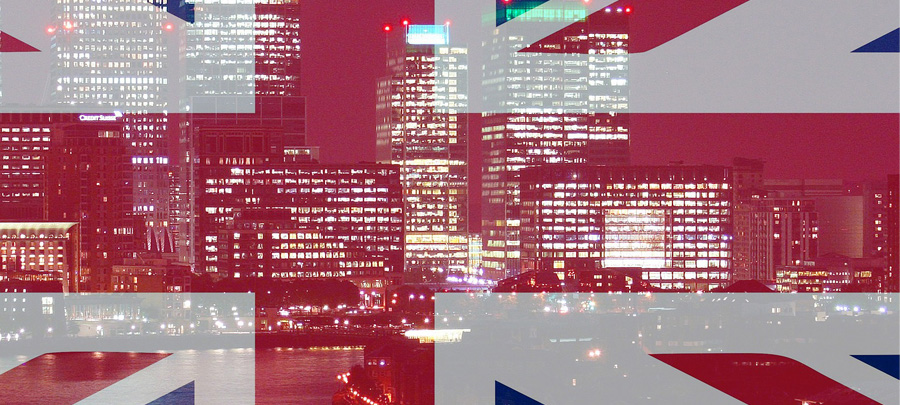 Wine Importers in the UK: Perspectives, Opportunities and Top Buyers

4

min read
The United Kingdom is the second-largest wine importer in the world, with an imported wine value close to 4 billion EUR in 2018 – a market that is experiencing significant changes in the context of the Brexit, with top players exiting the wine sector and online oriented retailers experiencing major growth.
Sign-up to discover how our platform can help you reach 33.000 wine importers from around the world.
Times are changing
This year UK's largest wine specialist, Majestic Wine, decided to sell its brick and mortar stores to US investment group Fortress in order to be able to fully focus on its online business, Naked Wines. It was a decision partially inspired by the impressive results of some of UK's top online wine players, like Virgin Wines or Winebuyers, but also on increasing fixed costs. It was still quite a shock for this sector and considering that in the last years, 5 top UK high street retailers were forced to go into administrations, producers, brokers and other retailers alike are trying to adapt to the changes.
Supermarkets, who still hold the lion's share in UK's wine sales, are also starting to cut the range of their wines and focus on products with a proven track record. This leaves many producers looking for new solutions to sell their wines. Independent or niche wine merchants and importers can be a solution in this case.
Duties went up again in 2019, currency fluctuates wildly and the Brexit makes most British businesses reluctant to make take risks.
All these aspects paint quite a dire picture of the UK wine market but let's not forget about the most important aspect – it's still a 4 billion EUR market where consumers might drink less, but they have the purchasing power to buy expensive wines. Brexit might affect prices but it's not likely to affect the amount of wine consumed by the population.
3 Trends for 2020
Industry experts identified a number of trends in the current UK wine market, the most interesting being the demand for premium wines in can format. The trend started in the USA, where canned wine sales grew by over 270% in the last years. Now, products like the Mirabeau Pret A Porter, a light, beautifully designed and easy to carry can of rose, are taking over the young British wine lovers too.
Alcohol-free wines are also growing in popularity in the UK and the NW part of Europe especially, as alcohol consumption is starting to be seen as not quite such a risk-free habit. Drivers can also enjoy it and this is a plus in many environments.
The final trend is not as much of a trend as it's a global direction among wine lovers -spending more on better wines. Millennials and other generations as well continue to refine their palates and enjoy a bottle with an attractive design, a solid story and a complex, masterfully made wine. They will also be quite loyal to a brand that manages to meet their expectations.
 Breaking into the UK market
Before a producer decides to try his luck in the UK wine market, the first step should be to create a solid plan that will first define the core values, production capacity and financial power, among others. Research is vital. An excellent guide regarding research and approach can be read here.
In the UK, the market is split roughly 55% on-trade, 45% off-trade.
Smaller producers will usually do better in the on-trade segment and working with independent importers or online retailers (importers with online stores that have a range of global wines are excellent). An interesting option is to work with a direct mailer or an online store that usually goes for one-off deals  – this way the producer can test the market to see if there's demand for his particular style of wine. A premium independent importer can also help companies that can't ship directly, providing logistics.
Producers that work with larger volumes should try to work with importers who are focused on the supermarkets and have solid contacts in this segment. Going direct is also an option, though a lot of experience is required here. This is because the importers can protect producers from the risks involved when trading with big buyers, by spreading sales for example. UK's large buyers, the 10 or so supermarkets are dominating the wine sales and are constantly competing against each other. Waitrose, for example tries to gain an edge by focusing on premium wines, many of them from France and Italy. Most of the supermarkets also develop their own brand, and producers can partner with them if they have large quantities.
5 Buyers to Know in UK
 Mike James – Wine Buying Director, Aldi
Jason Godley – BWS Director, Tesco
Ray O'Connor – Wine Director, Naked Wines
Drew Tiffin – BWS Director, Asda
Pierpaolo Petrassi – Head of Wine Buying, Waitrose
An excellent place to start if you're looking for the complete contact details of the UK wine importers, plus information about their portfolios, is the BestWineImporters platform.
Author: Sergiu Briceag