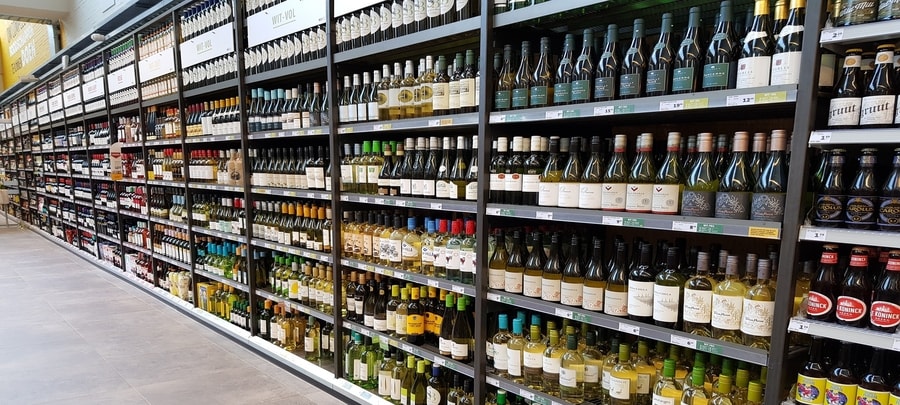 Romania's wine import and consumption in 2021

3

min read
This Latin nation squeezed between Slavic countries remains an extremely attractive market for international wine producers for its long affinity with the grape and its wine scene that is constantly developing. After an atypical 2020, where socio-economical circumstances muddled with wine sales and consumption on a global scale, like in many other countries, the Romanian wine sector has endured a few changes, meant for the vintners active on the market to leverage the negative effects of the Covid pandemic.
Sign-up to discover how our platform can help you reach 33.000 wine importers from around the world.
Supermarkets, the Mecca of wine sales in 2021
For every Romanian wine importer, the destination of its products is a key determinant in planning its sales strategy and the costs following it. Constrained by circumstances and recent events, many vintners have been compelled to change their presence on the market.
The most affected wine sales channel was the hospitality segment, which compared to the same period last year, suffered a loss of 90% of wine sales. To offset the losses, after the outbreak of the pandemic, a significant part of wine sales from the HoReCa channel and specialty stores moved to retail, although producers had to bear the higher costs of listing wine in supermarkets.
After a year of the pandemic, supermarket shelves are more crowded and the wine portfolio more diversified. In terms of price tags, consumers won`t have to dig deeper into their pockets due to producers` increased competition, but producers will face higher marketing costs compared to the period prior to the pandemic.
Current wine consumption patterns
As stated in a previous article, the urban versus the rural population continues to maintain its separate different consumption patterns, where homemade wine is drunk in isolated areas, while the majority of the population, especially the urban residents are becoming more refined, creating a rising demand for qualitative and unique imported wines.
Although Romanians are generally traditionalist, consuming the wines and labels they know, wine consumers are also heavily segmented by age, education, income, area and many other factors, creating space for many types of wine of different qualities and prices to enter the market. Additionally, today's consumer is educated and attracted to learn about wines and to consume the wines he has tried before.
All in all, despite recent changes, experts say the volume of wine sold and the wine consumption in Romania will remain at the same levels as in previous years, with the exception of the way it is consumed, meaning wines will be generally more opened in the privacy of one`s home, shared with friends and family.
Important to note in these times is that financial pressure will lead many consumers to reduce their budgets when buying wine and opt for lower price ranges, but nonetheless, sales volume remains significant, with 4 out of 10 Romanians drinking wine at least once a week.
Romanian buyers are increasingly beginning to prefer foreign wines leading to a rise in wine imports on the market. The main wine imports on the Romanian market come from countries in the European Union such as France, Germany, Italy, Spain, Hungary as well as neighbour Moldova, but there`s also an interest in Argentinian or Chilean wines.
Despite the heavily affected hospitality industry, the wine market in Romania has managed to adapt and recover sufficiently from the major impact of the Covid outbreak, managing to maintain a satisfactory level of sales in 2021.
Romanian wine importers say the market is under continuous development as consumers are becoming increasingly selective with their culinary choices and drinks that pair with their menu, leading to positive demand and diversity in the wine market.
Producers interested in the Romanian market can find a database with top Romanian wine importers, distributors and retailers here.