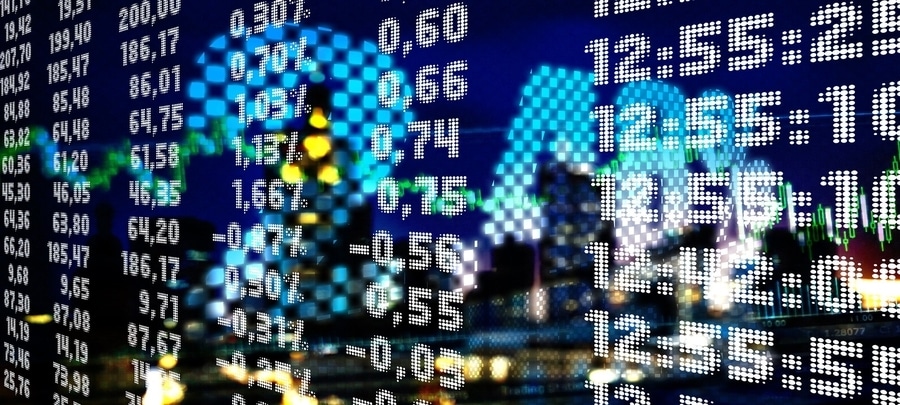 What to expect in 2021: trends and events in the wine industry

4

min read
2020 will be remembered for many things in the wine industry, except the top actor was the global Covid-19 pandemic and its heavy repercussions on the wine business. Besides the common imperative to understand consumer behaviour, needs and trends, players in the wine production and international trade were additionally faced with many challenges, that still linger to this day. Not to mention the issues already present before the outbreak, tariffs, climate change, or logistics among others.
Sign-up to discover how our platform can help you reach 33.000 wine importers from around the world.
Trends & challenges that continue in 2021
Financially, 2021 will continue the trend of conscious spending ignited in 2020, as consumers are slowly recovering financially, while businesses should keep an eye on governments tax rates forecasted to increase to balance the current deficit.
In terms of trends, 2021 is seen to continue the global trends already present on the wine market: clean living that focuses on health/wellness awareness, low alcohol content, unique, convenient packaging (canned, boxed), and ethical, sustainable wines, as well as premiumisation and the rise in the internet sales.
Wine consumers have it better than producers and traders, as the industry shows growing diversity and innovation as a result of fighting challenges and competition, for the joy of the wine enthusiasts.
Wine tourism troubled: consequences & solutions
The Coronavirus lockdown and restrictions took a toll on both wine businesses and customers. The shutdown of many businesses as well as group activities, be it wine events, social gatherings, travelling or eating out, proved once again that wine is not a solitary activity to enjoy, but more of a social one.
Uncertainty is still present in the air, with people learning to deal with the past and future situation in the wine industry. As wine tourism was profoundly impacted and needs time to recover, the top priority for the wine business in 2021 is to focus and invest in a strategy to improve the communication and relationship with its clients.
The effects of restrictions and anxiety of the past year continue to linger in 2021, as several giants in the wine events category like Prowein or Vinexpo were cancelled in 2021. As a consequence, the online channel was pushed into the limelight, as a solution of marketing and communication, being most accessed by players active on the market. Until things return to normal, the pre-Covid era, if things are still to be the same, wine businesses have shown to be chosen a mix between the classic wine events but organized on a smaller scale and compliant to restrictions and online experiences, be it live streaming, virtual tasting, webinars or conferences.
Moreover, e-commerce and social media presence for wine businesses has shown to be of great value in this context and seems to be one of the answers for the present and future long term success when it comes to marketing, business development, and establishing a clientele.
Top wine events in 2021
For a better understanding of this years` situation regarding wine events worldwide, we researched and compiled a short selection of top wine events from around the world, that are planned to take place this year.
Disclaimer: Dates or status of events are subject to change or cancellation. For the most accurate information, ensure to check websites of the official event organizers.
Disclaimer 2: The following selection is not subject to paid advertising.
Vinitaly
Verona, Italy
20-23 June 2021
biggest wine trade show in Europe
United States Trade Tasting
New York City
25-26. May 2021
the largest industry meeting place for professionals of viticulture, production, and trade
ExpoVinis
São Paulo, Brazil
08-11 June 2021
South America's biggest wine show
Interwine China
China
Guangzhou
(3-5 June 2021)
largest and oldest professional wine and spirits exhibition in China
Shenzhen
(28-30 Oct 2021)
Good Food & Wine Show
Australia
Melbourne
(28-30 May 2021)
Australia's largest consumer exhibition
Sydney
(25-27 June 2021)
Perth
(30 July-01 Aug 2021)
Brisbane
(22-24 Oct 2021)
Wine East Africa
Nairobi, Kenya
 20 – 22 Apr 2021
Africa's largest wine international trade show
A selection of online events
The show must go on!
Fortunately, the future is bright. In the face of health, financial and many other concerns, the wine industry is resilient, as seen in the ability of many businesses to rethink strategies and solutions when needed. Despite the global pandemic and all these changes and challenges brought by 2020, the wine industry should celebrate that it once again proved it can endure and mould to new situations, as well as implement solutions to survive. This entire chaos brought back a sense of connection and community between people around the world and that is the silver lining and the lesson of 2020.