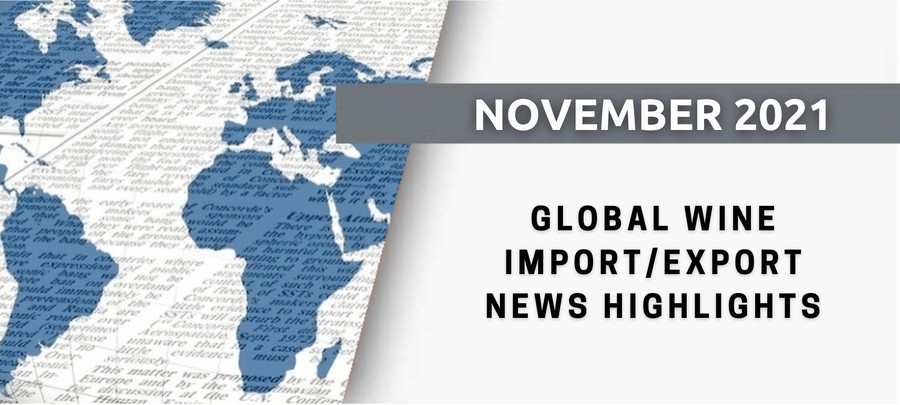 Global Wine Import/Export News Highlights – November 2021

1

min read
New liquor excise regime in Delhi
As of Wednesday, India`s liquor retail markets faces a new excise policy and is now allowed to be handled by private players. The new regulations are set to replace liquor stores scattered thought Delhi with fancy liquor outlets where customers can walk in and choose the brand of their choice, to improve customer experience. The new regime allows restaurants, bars and other independent vendors to serve liquor in private areas like balconies, terraces, or private restaurant rooms, as well as play, live music. Additionally, the drinking age limit is reduced while outlets are allowed to be open till 3 am, a great asset for the alcohol industry.
Sign-up to discover how our platform can help you reach 33.000 wine importers from around the world.
South Africa anxious about another alcohol trade ban due to Covid
Scared to repeat the 2020 holiday season, which saw many restrictions on movement and sales of alcohol due to the Covid-19 crisis, the South African alcohol industry is pleading with the government to be very throughout with the introduction of a new alcohol ban over this year`s winter holiday season. To get back to the pre-Covid era, alcohol industry bodies remain committed to implementing Covid-19 safety measures at high levels as well as encouraging eligible citizens to get vaccinated as economic recovery of the tourism, hospitality and alcohol industry is vital for the country`s stability. Anxiety remains over rumours of increasing new Covid cases in South Africa, as alcohol industry bodies are urging the government to be consulted regarding new alcohol restrictions in the next period.