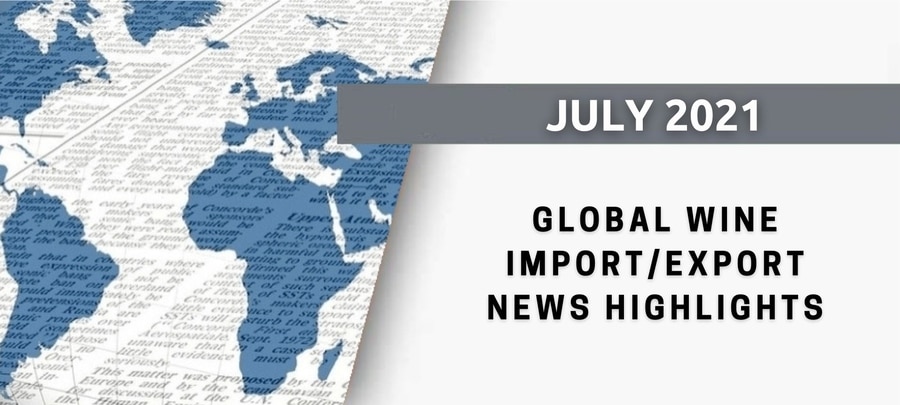 Global Wine Import/Export News Highlights – July 2021

2

min read
Wine red tape cut
Since leaving the EU, UK wine importers have been experiencing several disruptions regarding their businesses as well as anxiousness due to future wine regulations and laboratory analysis, as well as paperwork and turbulence in price points. Fortunately, following the intervention of the wine industry, the UK government pledged to cut the red tape for British wine importers, bringing substantial savings for consumers and businesses. The new situation allows wine imports from EU countries as well as non-EU members like Australia, New Zealand and South Africa to avoid time-consuming arrangements, enhancing the trade environment for an already international wine trade hub.
Sign-up to discover how our platform can help you reach 33.000 wine importers from around the world.
Champagne producers suspend sales in Russia following Putin`s new Law
On Friday, President Vladimir Putin signed a new law claiming that only sparkling wine produced in Russia can be labelled and sold as "Champagne", taking aback the suppliers, on which the country relies to meet the annual demand of about 50 million litres. French suppliers, who are strongly protective of the term 'Champagne', also protected in more than 120 countries, were particularly baffled by the new Kremlin law, claiming a possible temporary delivery ban would take place until the conflict is resolved.
Shipping containers shortage gets global trade expensive
Since the Covid pandemic hit the world, container shipping has been significantly affected the international supply chains. Since global trade has rekindled its activity after the easing of Covid, as a result of high demand and insufficient supply, container prices have more than doubled, influencing in turn freight costs and prices of consumer goods. Adding to the shortage is the fact that containers seem to be in the wrong spots, as they pilled up major ports. Cargo shipping had a tumultuous year so far since, in March, a ship also managed to block the Suez Canal for almost a week, halting the circulation through the area. Fortunately, it is forecasted that the shipping industry will shortly normalize.