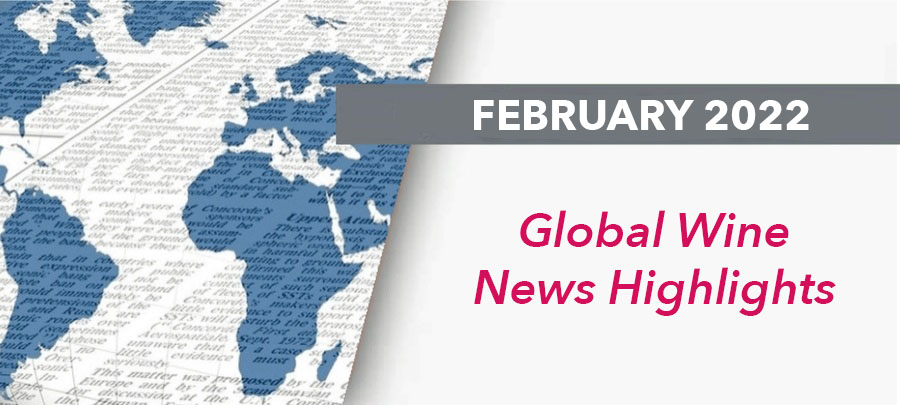 Global Wine Import/Export News Highlights – February 2022

1

min read
Australia-China tension rising
Tensions just keep rising as Australia is still facing economic coercion from China, despite striving to diversify its partnerships. After imposing devastating tariffs and bans on Aussie exports in 2020, Canberra is now accusing Beijing of economic coercion, cybersecurity attacks and Chinese vessels spying around Australia's Economic Zone. In retaliation, Australia recently signed a weapons deal with China`s neighbour, South Korea, continuing the tensions on the side of military strategies.
Sign-up to discover how our platform can help you reach 33.000 wine importers from around the world.
UK and Australia sign a trade deal
A new trade deal to cut tariffs on imports of wine has been recently signed in a virtual meeting between the UK and Australia, being the first deal signed after the Brexit. The deal is an open door to the fast-growing Indo-Pacific region and is expected to fuel economic growth and to increase trade between the two markets by making it cheaper for Australian importers to sell British products, although British producers have raised concerns about the new regulations.
South Korea's whisky imports jump over 70%
The new trend of drinking alcohol at home, amid the coronavirus pandemic, has made South Korea imports of whisky soar more than 70%  in the January-October period of 2021. The new achievement is a great hype since it represents the first year of great success in a long time after whisky imports had been declining since their peak in 2007. South Korea's whisky imports had been on the skids since the implementation of the anti-graft law in 2016 as well as social distancing.