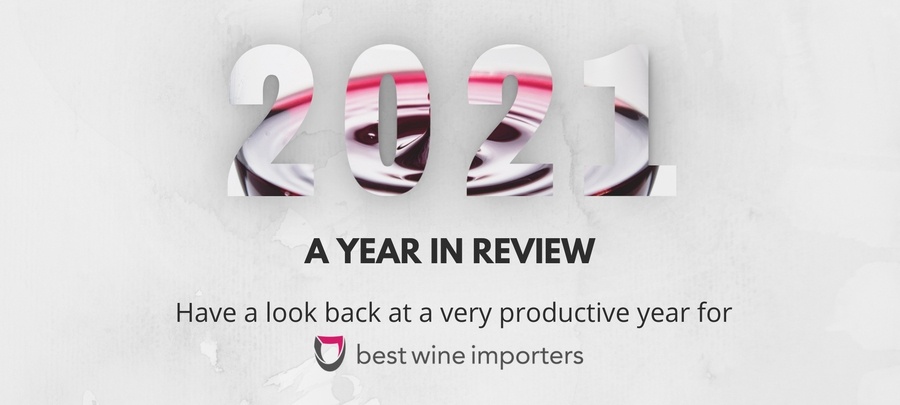 BestWineImporters: 2021, Year in Review

1

min read
In 2021 we witnessed many challenges: alcohol sale and consumption restrictions, import bans, trade conflicts, cancelled trade shows, frost strikes, wildfires, shipping containers shortage, new import tariffs… but we also rejoiced over import records, space-aged wine returning to Earth, Covid-19 recovery, sustainability efforts, as well as discussions on new trade collaborations.
Sign-up to discover how our platform can help you reach 33.000 wine importers from around the world.
On the same note, at BestWineImporters, we aspired to overcome our challenges and improve our products and services, like we promise every year, to deliver the best user experience for our customers and work on every aspect of our products, making sure that our databases are always improving and represent their best versions.
Below you can check out the accomplishments of our 2021: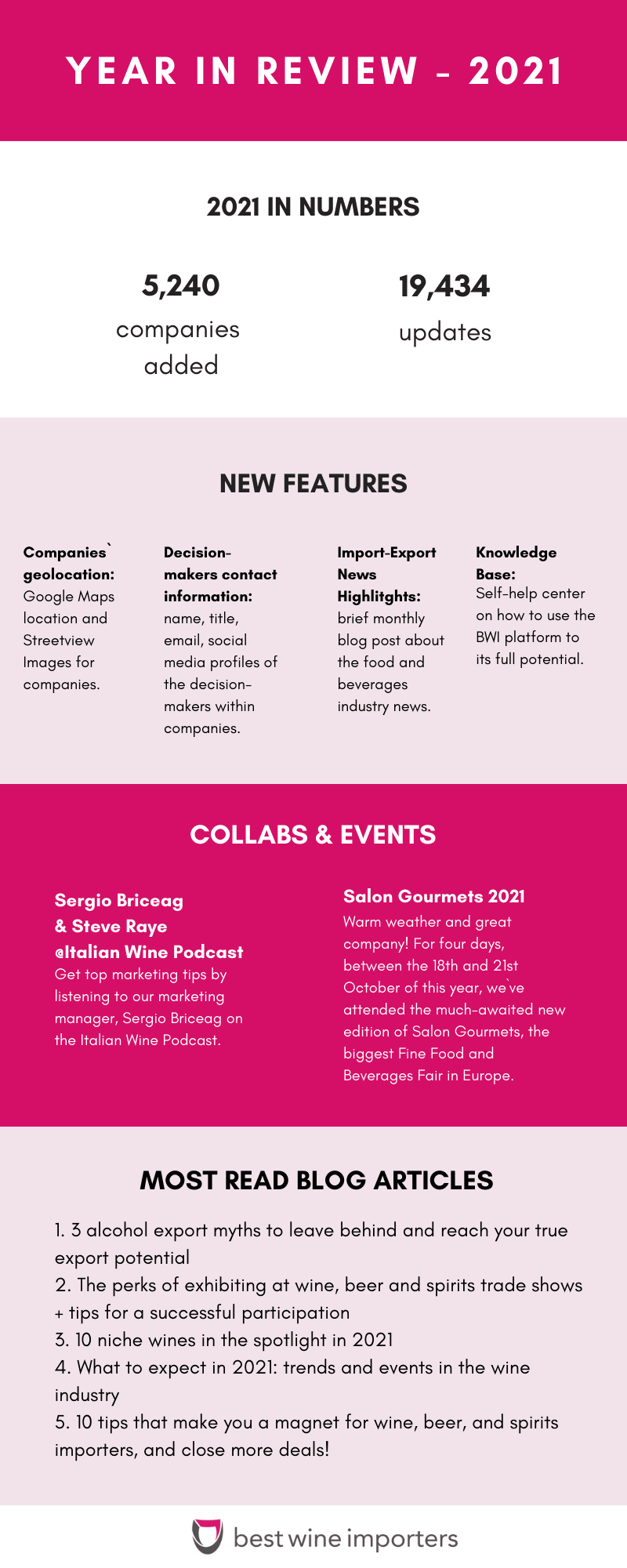 We are ending 2021 being grateful for our accomplishments and we are looking forward to sharing with you our next updates and projects in the year to come.
From all of us here at BestWineImporters, we wish you a wonderful holiday season and a happy New Year!