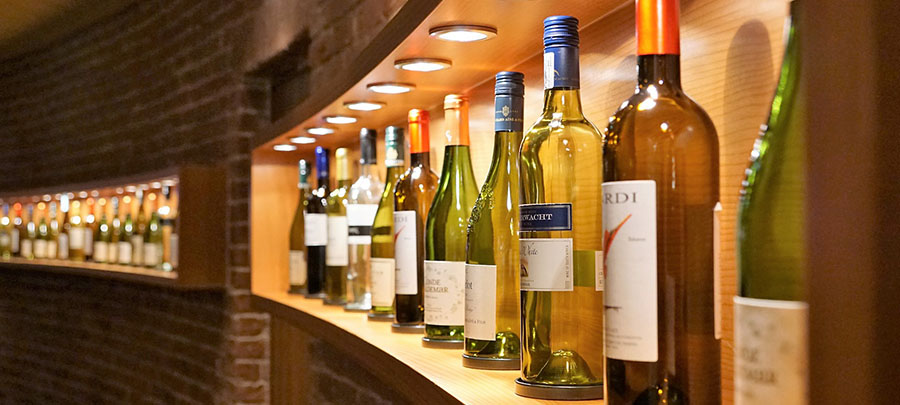 10 niche wines in the spotlight in 2021

7

min read
2021 continues to develop the legacy of the premium and innovative segment for the conscious drinking younger generations, giving the spotlight to low alcohol innovations and hybrid drinks, which are not necessarily new but are evolving steadily for the love of enthusiasts.
Sign-up to discover how our platform can help you reach 33.000 wine importers from around the world.
The art of making wine predate written records and no other drink impacted society as much as "the nectar of the Gods". Today, the role of wine remains an essential ingredient in culture, gastronomy and lifestyle, that paired with international trade, technology, social media and other dynamics, brought new generations to be more connected and keen on exploring their palates. At the same time, passion can also be seen on the other side of the coin, at the heroes of the world of wine, the brands working to launch creative, innovative drinks.
1. Rice wine
As the name shows, rice wine is an alcoholic beverage fermented and distilled from rice, witch an alcohol content of 18–25% ABV. This drink is traditionally consumed in(but not limited to) Asia and India, maintaining different variations of rice wine: sake(Japan), makgeolli(Korea), huangjiu(China).
It can be consumed directly, mixed in cocktails and used in gastronomy for a pinch of flavour. Many brands are used to and continue to incorporate rice wine in other edibles like chocolate or yoghurt, a trend that is already very popular in Asia.
Asia is the leading market for rice wine due to being the home of the major producers and consumers, as well as the favourable climate. At the same time, the demand for rice wine in western countries has grown due to globalization and trade, as well as its uniqueness.
2. Honey wine (Mead)
Honey wine is made of a mix of water, yeast, and fermented honey, flavoured with herbs, fruits or other plants. The alcohol content may range from 3% to 20% ABV, while its taste depends on the added ingredients, which can make mead similar to fruit wine, white wine or even cider. Mead comes in different forms, still, carbonated, or sparkling, as well as sweet, semisweet, or dry.
Due to its main ingredient, honey, mead is considered healthier than beer and wine as it's easier for the body to metabolize it as well as its associated health properties, vitality and increased fertility with which mead was associated since ancient times.
Mead is thought to be one of the very first alcoholic beverage made, with origins that can be traced back to ancient times across Europe, Africa and Asia. Drank by many ancient cultures like the Greeks, the Romans or the Vikings among others, it was also a mythology charged beverage, "the drink of the gods". Today, mead is quickly getting the spotlight in the wine world, as producers are competitive and creative when it comes to their portfolio, while enthusiast is increasingly looking for new experiences. Honey wine is a drink enjoyed from the beginning, in many cultures, so its legacy and popularity, as well as its various combinations, is a well establish reason for anyone to try it.
3. Oenobeer
"Oeno" is the Latin word for wine. In short, an Oenobeer is a hybrid between beer and wine, a drink created through the fermentation of grains and up to 49% sugar coming from grapes or grape products.
Oenobeers are not new and have been steadily gaining popularity in the last few years. Its uniqueness and scarce availability are what drives both customers and producers` interest in this segment. The taste of oenobeers can be anything from bitter, sweet, sour, dry, etc. The liberty and different approach in creating these beverages is an exciting adventure for both brewers and customers to explore.
4. Selters/spritzers
A spritzer is a light cocktail with a touch of fizz, a chilled beverage composed of soda or sparkling water mixed with alcohol, served with ice and other toppings. Refreshing and light, wine spritzers are best for people that desire lower alcohol and caloric intake and are best consumed during the summer months.
Since hitting the market, hard seltzers has sparked the interest of many companies in the alcohol industry to invest in this segment. Its many benefits including its association with health, wellness, convenience and diversity in flavour and formats appeal consistently to a large consumer base, younger drinkers in particularly.
5. Cannabis wine
Throughout the years, CBD has become a complementary medical remedy in a wide range of edibles, drinkables, cosmetics and other products. The health benefits of CBD have always been discussed, and although not completely proven, studies show CBD consumption aids mental health, pain relief, slows ageing and lowers the chances of developing cancer.
When it comes to wine, CBD infused wine is relatively new in the scene but is predicted to be a major trend in 2021. The popularity and demand for cannabis-infused wine is part of a bigger trend of alternative wines worldwide. Although producers may face legal hurdles, policies and regulations several companies have shown interest in bringing this niche product to the market.
6. Ice wine
Despite its name, ice wine it`s actually not frozen, but the grapes that produced it has indeed been left to naturally freeze on the vine, then harvested and pressed in the same climate. The resulting liquid is more concentrated, rich in flavour, having a thicker, sticker consistency than wine. Ice wine usually contains a lower alcohol percentage than regular wine and is very refreshing due to its high acidity. As a dessert wine, ice wine is best chilled before serving and paired with a dessert that has the same level of sweetness or less sweet than the wine itself.
The ice wine craze can be traced to the limited wine-growing regions with fitting regularly cold climates, including Germany, Austria and Canada who is now the leading ice wine producer. Producing ice wine comes with risk, but the effort is well paid as its high quality and limited quantity makes it a niche wine of high demand.
7. Gin-wine
As the name says, this drink is a hybrid of wine and gin, produced by combining grape skins with wheat spirit. Since the trend for hybrid drinks continues to rise, although now completely new in the scene, wine-flavoured gin brought fans much excitement in the face of a brand new drink concept.
8. Wine infused coffee
Is this combo odd or a match made in heaven? Adding alcohol to coffee isn't new, although for many it raises a few brows. Why mix a drink that gives you energy with one that helps you relax? They are both very aromatic drinks and there must be something about it as many brands are producing wine-infused coffee lately, showing the trend is here to stay.
The magic of wine-infused coffee stands in letting the coffee beans sit in wine, to soak up alcohol and flavour, and when dried, they roasted as regular coffee beans. The resulting concoction is a creamy, fruity coffee, with signs of alcohol.
9. Chocolate wine
Chocolate wine is a niche beverage that caught life over a decade ago. It was seen as a specialty item, designed for women but in time, it transcended to the entire customer spectrum: men, women, younger and older people. Today, chocolate-flavoured wines are presented as a dessert wine and come in so many varieties available on the market.
10. Rose petal wine
Rose petal wine is another exotic wine with unique ingredients, available in the market. Rose petals give a light, delicate and aromatic flavour that is very special and full of fragrance. Some studies say rose petal extract in wine can add health benefits due to the petals antioxidant value. It`s an English 'country wine', perfect for events under the sun and paired with light food like salads or sandwiches.
Producers interested in the wine market can find a database with top wine importers, distributors and retailers from around the world here.