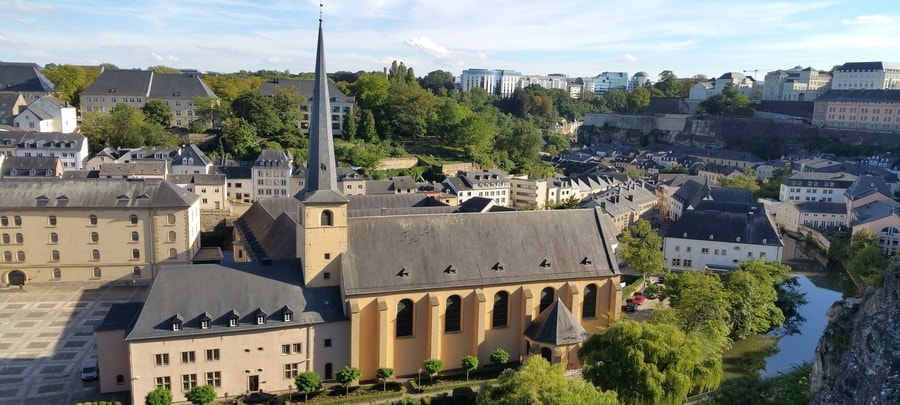 Wine Importers and Wine Import Trends in Luxembourg 2021

4

min read
With its culture centred on eating and drinking, as shown by the 16 Michelin stars awarded, the country of cooperation seems to have many perks for its wine enthusiasts, who probably drink better than most of us! Given the limited wine domestic production, international, wealthy residents, high wine consumption rate, and tourist magnet destination for fine foods and wine, Luxembourg is full of opportunities for wine exporters and remains admired for its joie de vivre!
Sign-up to discover how our platform can help you reach 33.000 wine importers from around the world.
The wine scene in Luxembourg
Landlocked between powerhouses France, Germany and Belgium, the banking capital of Europe and also the third richest country in the world, with an average GDP per capita of $79,593,91 is home to about 600,000 international citizens.
According to World Health Organization (WHO), 80% of the alcohol consumed in the country consists of beer and wine, while the remaining percentage is taken by spirits. Compared to most of the world, the tastebuds of the residents are granted alcohol access from the young age of 16, when drinking becomes legal, although public drunkenness will be punished.
To the delight of local wine importers, Luxembourg places among the highest per capita wine consumption in the world, with an average of 61.30 litres of wine per capita annually, beating even Portugal and France, who drink around 54 litres each. 
Moreover, the insatiable thirsty local population is also lucky to have its country ranked in the top 25 most affordable countries to buy wine in, with an average price of €11.78 for a 750ml bottle of wine. The lower alcohol taxes drive people from around the world to purchase wine from Luxembourg.
In 2020, wine imports to Luxembourg reached $20 billion while top wine suppliers were neighbours France, Belgium and Germany, as well as Italy, Spain and other European countries, Portugal, Chile or South Africa. Value-wise, France, Belgium and Italy were Luxembourg`s largest wine suppliers.
Perks of entering the wine market in Luxembourg
Limited domestic production & mature wine scene
In terms of domestic wine production, many people did not even know that the country even grows wine. Although Luxembourg is one of the smallest wine-growing countries in Europe, with only little land along the Moselle Valey, it has been a producer since Roman times. The repertoire of local production consists of dry and sparkling white wines, which are tangy and elegant. The limited production and ancient heritage were though enough to develop the wine culture, creating a significant number of wine importers in Luxembourg that try to satisfy the residents` thirst for wine.
High cross border traffic & tourism
Given the country`s size and geographical location at the heart of Europe, the daily cross-border traffic and tourists put Luxembourg on the map of top wine consumption. Undoubtedly, the wine culture in Luxembourg is fully matured under such a cultivated pool of people and a plethora of wine bars, tasting events or festivals like Riesling Open, Hunnefeier, or Schwéidsbenger Wäifescht festival, during which the wine flows from the village fountain!
Excellent, quick connections to major capitals
Landlocked in Western Europe, Luxembourg has excellent transport infrastructure, including motorways, railroads and even a specialized airline, Cargolux, connecting quickly to major cities of the world.
Friendly business climate and market access
Up to its name, the Grand Duchy of Luxembourg is no stranger to a highly skilled, wealthy, multilingual workforce and friendly business environment due to its global finance hub status, attractive tax system, and investment climate. 
A plethora of channels to promote your products
As an attractive part of Benelux, Luxembourg city is a magnet for international retailers, eager to target the broad, wealthy consumer base, eager to spend on premium items. At the same time, alcoholic beverages are very sought by visitors due to their low excise duty.
In terms of distribution channels, the retail in Luxembourg is divided into the Luxembourgish supermarket Cactus, followed by Louis Delhaize Group, the Auchan group and German discounters Lidl and Aldi. Wine, beer and spirits can be found in supermarkets, convenience stores and service stations.
Due to its rich historical heritage and highly developed economic status, Luxembourg amazes its visitors with its kaleidoscope of attractions and business opportunities, which are full of potential in the wine scene as well.
Wine Importers from Luxembourg:
Othon Schmitt
Address: 44 Beetebuergerstrooss, Helléng, Distrikt Lëtzebuerg, Esch-Uelzecht, Luxembourg
Phone: 00352 515 066
Website: othon-schmitt.lu
Pitz-Schweitzer Vins & Spiritueux
Address: Op Der Hei,33, Hosingen, Diekirch, Clervaux, Luxembourg
Phone: Pitz-Schweitzer Vins & Spiritueux
Website: pitz-schweitzer.lu
Amcellars – Fine American Wines & More
Address: 6a Rue de Moutfort, Oetrange, District de Luxembourg, Luxembourg
Phone: +352 691 785 259
Website: amcellars.com
Producers interested in Luxembourg`s market can find a database with top wine importers, distributors and retailers here.