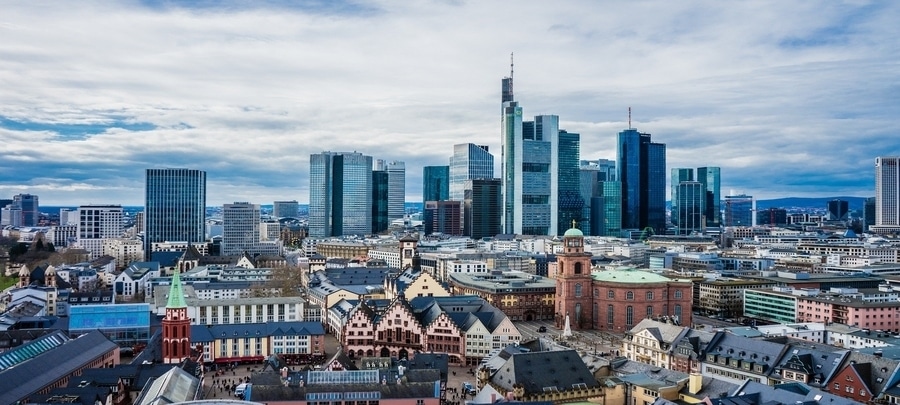 German wine importers and wine import trends 2020

5

min read
At the heart of Europe and with a large population and high purchasing power, Germany remains one of the strongest economies in the world and an attractive for international investors. Moreover, Germany is among the largest wine consuming country in the world, but despite bigger wine markets like France or Italy who are keen on domestic wines, Germany`s longstanding wine culture is more open to foreign initiatives, offering its consumers a wide range of wines from around the world.
Sign-up to discover how our platform can help you reach 33.000 wine importers from around the world.
CONSUMPTION BEHAVIOUR OVERVIEW
The key to the German market is knowing the changing consumer preference:
German wine consumers are following global trends and despite high-volume trade, in the last few years, buyers left quantity in favour of quality that is defined by grapevine variety, origin, price and status.
Above half of the German wine enthusiasts consume wine more frequently, at a minimum of two-three times a week while the average wine consumption per year amounts to over 20 million hectoliters.
The frequency, quantity, and preference in origin and type of wine are influenced by education, occupation, income and age, with younger generations keener of imported wines. Red wins against white wines, men choose dry varieties, while semi-sweet and sweet wines are popular among women and younger generations.
Occasions to enjoy wine and places of consumption are diverse, from at-home consumption to restaurants, bars or at events like wine festivals.
Easier information access, social class, and age advancement drive German wine enthusiasts to invest time and money in acquiring wine knowledge.
In the German market, there is a price point for every pocket, from lower-middle segment to premium for connoisseurs and explorers.
In 2020, revenue in the wine category is expected to reach US$15,211m.
TRENDS
WINE
Consumers in Germany are generally trend followers, especially females and younger buyers. Currently in fashion are light whines, often low in alcohol, that suit light cuisine and consist of a more health-conscious diet, including aromatic wines, sweet wines and rose.
Sustainability and authenticity are present trends all of Europe, including Germany. Germans are careful and aware of environmental issues and seek producers and distributors that implement and improve sustainable food and drink resourcing, production and management.
Another opportunity lies in the organic boom that persists with Germany`s top position as an importer of organic wine, where German organic enthusiasts purchase regularly, particularly women, seniors, and higher earners.
Moreover, non-grape wine varieties, like apple wine or blueberry wine, grew in popularity in 2019, and are consumed especially in the winter as mulled wine, a traditional beverage during Christman.
SPIRITS
Consumers` changing behaviour towards a healthier lifestyle resulted in mindfulness consumption, respectively lower levels of spirits sales in terms of volume. Higher-income earners, however, remain constant in buying alcoholic drinks while smaller brands dominate a great portion of sales.
Over the last few years, spirits have been gaining popularity in the beer-drinking Germany, with an average per capita consumption of 5.7 L in 2020 and more than 50% imported spirits on the market, with high interest and growth in premium products.
BEER
Despite declining consumption, Germany is still one of the high-consumption countries internationally in the beer segment, with 43% of Germans who drink beer at least once a week and an average of 99.7 litres of beer per person in 2019. Changing consumer behaviour seems to be driven by lifestyle and health awareness among consumers, as well as a wide range of varieties available on the market.
WINE IMPORT PERSPECTIVES
Germany is a longstanding wine importer and a large wine market in Europe, with openness to import due to insufficient domestic wine production and wine enthusiasts with mature and diverse tastes. In 2019, the top ten countries of origin for wine imports were Italy, Spain, France, South Africa, USA, Austria, as well as Chile, Australia, Portugal, and New Zealand.
SALES CHANNELS
On-trade sales of alcoholic drinks have suffered this year due to Covid-19 lockdown and aftermath of social distancing measures. Supermarkets, hypermarkets and discount stores account for around two-thirds of the market, while the rest is composed of specialty stores and producers.
Specialists retailers are the top choice for higher-priced, premium wines, while the discount sector mainly supplies the entry-level, low price segment, although it's beginning to include high-quality, higher-priced wines too. While younger consumers purchase wine from online and discount stores, with increasing age, consumers prefer speciality stores and wineries.
Moreover, e-commerce sales of alcoholic beverages in Germany is a mature channel full of long term potential for sellers, with high internet use, and millions of consumers that shop on a daily basis. Online wine purchase and social media presence gained popularity once with a base of younger consumers.
TIPS TO ENTER THE MARKET
Create a presence by attending wine tastings, exhibitions, fairs, and other relevant events. The largest and most popular trade show for wine and spirits in Germany is ProWein which we had the pleasure to attend in 2017.
Keep an eye on wine magazines and other relevant sources to stay informed on the latest trends in the market.
Define and target your audience carefully to attract consumers and differentiate yourself from the competition by ensuring your branding is unique.
The German large-sized market is highly competitive in terms of players and prices, but with ample opportunities for exporters to enter the market, especially in the northern part of the country.
Wine Importers from Germany:
Benzo Gmbh
Address:  Montanstraße 25, Berlin
Phone:  +49 30 40889920
Website:  http://www.benzo-berlin.de/
Getränke Lorenz
Address:  37 Baubergerstraße, München
Phone:  +49 89 1493670
Website:  https://weinlorenz.de/
Schenk Gmbh
Address:  Alemannenstr. 33, Baden-Württemberg
Phone:  +49 7221 3540
Website:  schenk-weine.de
Producers interested in the German market can find a database with top wine importers, distributors and retailers from Germany here.