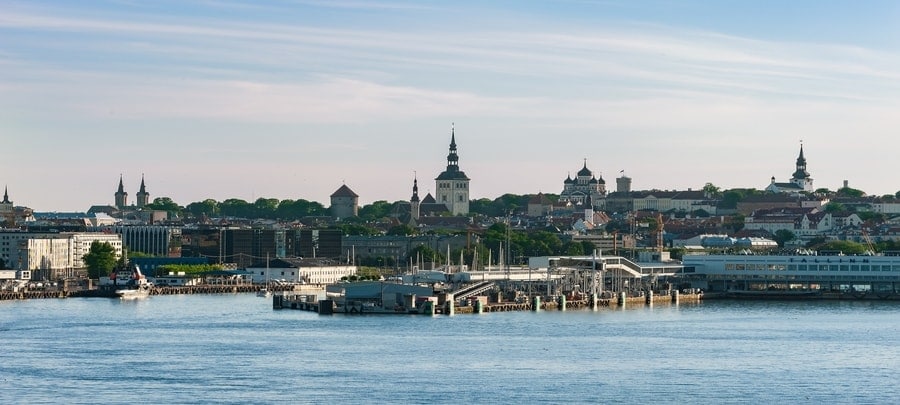 Wine Importers and Wine Import Trends in Estonia 2021

4

min read
After the country regained its independence from the Soviet bloc in 1991, which kept alcohol handling completely state-owned, Estonia`s alcohol market has entered a significant transition to a new, privatised, open market of today. Although vodka and beer have been traditionally popular in the country, the rather young wine-drinking culture gained momentum in the last decades, leading to constant global wine imports to satisfy the increasingly globalised and educated consumers` demand. In 2019, wine revenue amounted to $280m, while the forecast states the market will continue to grow by 4% annually. 
Sign-up to discover how our platform can help you reach 33.000 wine importers from around the world.
Market overview
Once with the increasing living standards and income of the population, the astonishing availability of alcohol in terms of diversity and volume has lead to a boom in alcohol consumption. Moreover, after the economic crisis in 2008, Estonia started to really develop its food and wine culture. Along with globalization and cuisine development, many wine importers in Estonia have been on the look for foreign tastes in the past years. Also, as wine enthusiasts became more and more educated and eager for new, sophisticated tastes, Estonian wine importers began to step up their game to keep up with consumers` demand.
Wine festivals and events also represent an excellent occasion for both the food and wine industry to blend together for the joy of both producers and consumers. Tourism is also playing a vital part in the country`s economy and international trade, with visitors purchasing about 20% of the retail alcohol.
Wine is increasingly enjoyed by both men and women, although men are also consumers of stronger alcoholic beverages and beer. In terms of age, middle-aged Estonians are the ones who favour wine.
Domestic wine production in Estonia is quite sweet. Besides grapes, vintners traditionally enjoy experimenting with high-quality fruits, plants and berries from their lands, including rhubarb, dandelion, or rowan. As a result, a major part of the wine imported today consists of semi-sweet varieties, of all colours, to suit the residents` palates.
Another major trend stands in natural assortments and sparkling wines which have become increasingly popular among millennials who represent a conscious consumer base. This wine segment comes best in single-serving packages, best for summer outdoor events for their refreshing taste and convenience. Younger, urbanised consumers have also rapidly become interested in beers and ciders as part of the lighter alcohol consumption trend.
Alcohol accessibility
As a former Soviet country, Estonia shares the alcohol consumption patterns and related problems of the Eastern European nations, including the preference for strong spirits and binge drinking, accompanied by high affordability and accessibility of alcohol. Every Estonian lives about 10 minutes, more or less, from a shop that sales alcohol, which is many, including gift shops, gas stations, flower shops as well as regular retailers.
The high level of alcohol consumption has become a significant social problem and health issue among citizens. In spite of the lingering illegal market and accessibility for cross-border purchases, in 2019, off-trade sales of alcohol recovered significantly after the government reduced the excise tax rate by 25%.
Market competition
As a result of the unfavourable climate for large scale domestic production, the majority of wine in Estonia comes from import. Among the residents` preference are wines from Europe, such as Spain, France, Italy, Germany or Finland, but also wine from Chile and South Africa. The wine market in Estonia is steadily developing and has room for everyone. Spanish and Chilean wines remain the main actors in the New World wine category, while French and Italian are the main competitors in the Old Wine world.
Distribution channels in Estonia include agents, distributors or retailers, most of them concentrated around the capital, Tallinn. Competition is high in retail outlets and e-commerce channels, but this segment is also the one with the best opportunities. Supermarkets hold 40% of the retail sales while more than 35% of retailers use the online channel as an additional sales support.
Exporters should have in mind what sales channels to target as well as be aware that the Estonian wine market is very price sensitive. The best bottle should present a balanced price-quality ratio, and complex, easy to read labels.
As a member of the European Union and the eurozone, Estonia remains a developed market, with a friendly business climate, full of potential for producers interested in entering the market.
Wine Importers from Estonia:
Wineland Trading Oü
Address: 12 Asula, Tallinn, Harju maakond, Estonia
Phone: +372 516 9093
Website: www.wineland.ee
The Green Hatch Oü
Address: Võtmeheina Tee 4, Maardu, Harju, Estonia
Phone: +358 50 5676652
Website: www.thegreenhatch.com
Oro Trade Oü
Address: Padriku Tee 4/6-4, Tallinn, Harju, Estonia
Phone: +372 5551 2001
Website: www.oro.ee
Producers interested in the Estonian market can find a database with top wine importers, distributors and retailers here.