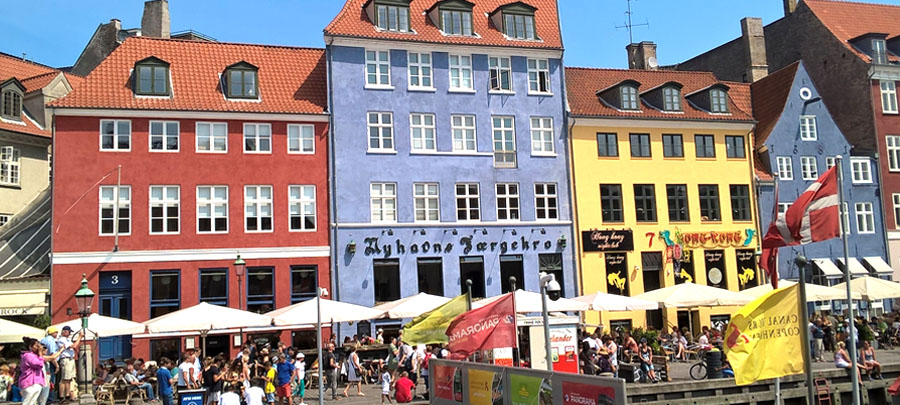 Wine Imports and Importers in Denmark: 2019-2020

3

min read
There are a number of things that strike the interest in the wine market of the Danes: negligible domestic production (major reliance upon imports), adventurous consumers ready to try new wines, a high per capita income and a world-class restaurant scene. These aspects also combine with the fact that Denmark is an "island" of freedom among other Northern countries, as there is no government monopoly and foreign producers can work with hundreds of highly specialized wine importers.
Sign-up to discover how our platform can help you reach 33.000 wine importers from around the world.
High Wine Consumption Rate, Increasing Constantly
The wine consumption rate in Denmark increased by 1.7% between the years 2011 and 2015 and this favorable trend will continue for long in the country if exercise duties are stable. It's now estimated that Danes consume over 35 liters per capita, a very high figure even compared to Spain.
Wine is a cultural phenomenon is Denmark, especially among young people who drink it in both at home and when they are out dining, or in fancy wine bars. Older Danes consume far less wine than the young group, but they choose a costlier quality wine when they do. For this, the premium wine market is growing and getting more attention from importers as well.
Current Trends: Natural Wines, Lighter and Sweeter Wines
Denmark has become over the last years one of the top natural markets in the world and Copenhagen's wine bars and restaurants carry impressive selections of this variety of wines.
Customers also demand lighter wines – with such a lower level of alcohol in them, such wines pair well with healthy, obesity-reducing meals. Similarly, Danish customers often call for wines that are slightly sweeter to be consumed every day. Sugar has become such an important part of the Danish food that consumers prefer sweet wine over dry wine.
Reds continue to dominate demand, but sparkling wines are also gaining popularity, with a 20% increase in consumption in the last decade.
The traditional packaging ways are being challenged by innovations. This is equally applicable to the wine industry. In recent times, interest in Bag-in-Box (BiB) wine, especially from Australia, has risen dramatically, reaching roughly 33% of the overall Danish wine market.
Demand for Spanish wines has been growing this year, but Italy and France are also in high demand. Another category that is doing well – white wines from the New World, especially Chardonnay from Australia.
Getting into the Danish Wine Market
The Danish market is huge, open and dynamic. Denmark has the highest number of wine importers per capita which allows the producers to find importers interested in almost any variety of wine.
Looking at the general wine ecosystem, large supermarkets dominate with over 80% of the distribution, HORECA represents around 7% and the emerging online wine stores have crossed the 10% mark.
If you're new, smaller winery though, it's a good tip to not sell directly to retailers but work with the Danish wine importers instead. The risks of direct trade with supermarkets may typically be minimized by importers who will later deal with them. An excellent article with tips about contacting the importers can be read here.