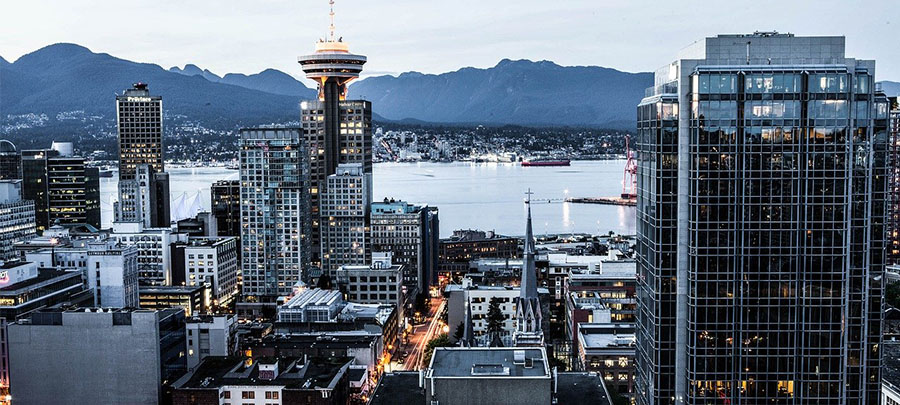 Wine Importers and Wine Import Trends in Canada 2020

4

min read
When Canadians raise a glass of wine it's mostly likely an imported brand and that's partly because the domestic wine industry remains too small to supply one of the top 10 wine importers in the world. This is good news for the producers interested in the Canadian market, but the good news tends to stop here because getting to work with the highly regulated Canadian wine importers can be a huge challenge, especially for the smaller companies.
Sign-up to discover how our platform can help you reach 33.000 wine importers from around the world.
Over 70% of the wine being consumed in Canada is imported and the overall imports of beverages in 2019 reached US$4.97 billion. In 2018, 303.4 million liters of bottled wine was imported, valued at US$ 2.4 million.
The top 5 countries from which Canada imported wine in 2018 were: France, Italy, the United States, Australia and Spain, representing 79.4% of import value and 74.4% import volume.
The situation in the main provinces
Talking about imports/province, Quebec imports more wine than any other province: in 2017, wine imports into Quebec made up 38% of the value of total wine imports to Canada. Ontario accounted for 31% of total imports and British Columbia, 17%.
Canada has a special regulated import system for alcohol and in Quebec the wine industry is handled by La Société des Alcools du Québec (SAQ). Suppliers who want to do business here should consult this dedicated website
In Ontario, the next province in the order of import volumes, the LCBO (Liquor Control Board of Ontario) is the main player and with over 660 stores is one of the largest buyers and retailers of beverage alcohol. Wine producers should consult LCBO.
US producers recently obtained an important victory thanks to the North American trade deal, signed in January, which removes a number of logistical and regulatory barriers that make selling foreign wine in Canada so difficult. This will allow, for example, American wines to be sold on grocery shelves along with local vintages, a thing that was impossible before the deal.
New preferences, new markets
Research by Euromonitor stated that, in the next 5 years, wine sales in Canada will register a 2.9% growth in volume and a 3.8% growth in value. While sparkling wines will see higher growth, white wines sales will continue to grow faster than red wines.
Per capita wine consumption in Canada has risen by 0.6 per cent since 2013 and the outlook is strong, as consumption is expected to increase by 4.1/cent to reach 16.4 liters/ adult.
Even if in the last few years Canadians started to approach producers from other markets such as Chile and New Zealand, Italy and France are still the Canada's favorite.
If we analyze age distribution, the younger generation of Canada has slowly shifted away from beer and is consuming wine at higher rates. Canada appreciates and embraces wine on a different level- socially when they are with their friends and casually- when they are at home.
Red Wine – White Wine
Red wine is the most popular choice among Canadian consumers, accounting for almost 60% of wine consumption. Among millennials, a survey found 24% of respondents reported drinking wine at least a few times a month.
Blended red wines are currently dominant in the market, but there has been recent growth in consumption of aromatic white wines. Specifically, 76% of red wine and 63% of white wine sales are imports.
Although more than 40% of wine sold does not have a variety stated on the label, the number one variety sold in Canada is Cabernet Sauvignon. In 2018 it grew by 5% and Australia has a 16% share of this market. The next three most popular varieties are all white: Pinot Gris/Grigio, which grew by 5%, Chardonnay, up 2%, and Sauvignon Blanc, up 6%.
When it comes to white wines, Canada is a strong market for Australia's premium ones. It is also the number one market for white wines.
Although Australia is the biggest supplier of white wine, the reign is held by France. Canada imported from France wine worth of $442.99million, followed closely by Italy, with $416.81million.
Three Canadian importers:
1. Advintage Brands
Address:  101, 253 62nd Avenue Southeast, Calgary
Phone:  0014037053367
Top suppliers:  Antigal, Pfeiffer, Valdivieso, Cantina Castelnuovo
Website: www.advintagebrands.com
2. Argentum Wine Imports
Address:  1089 Far North Cir, Newmarket
Phone:  0014167049852
Top suppliers:  Bodega Eclipse, Bodegas y Viñedos Rio Claro, Angoris, Rocca Vini, Bodegas Zuazo Gaston
Website: www.argentumwineimports.com
3. Blanc ou Rouge
Address:  40, Rue Omer-desserres – Local 109, Blainville
Phone: 0014507473070
Top suppliers:  Cantine Benedetti, Chateau Coujan, Domaine du Carrou, Domaine David Moreau
Website: www.blancourouge.com
Producers interested in the Canadian market can find a database with more than 500 Canadian wine importers, distributors and retailers here.