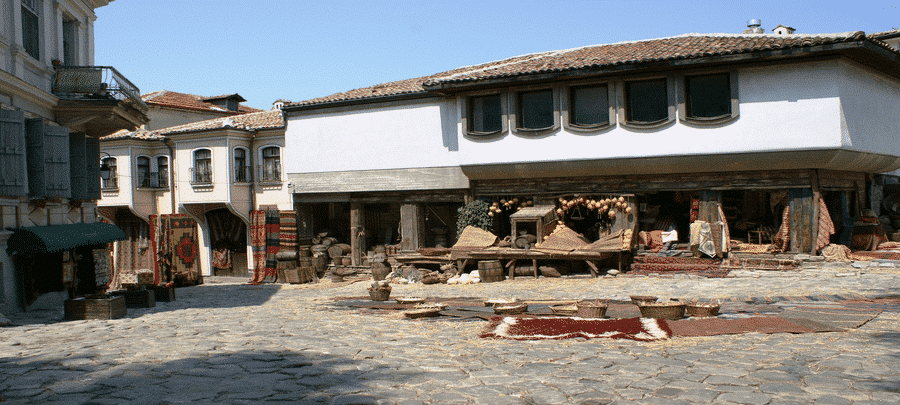 Bulgaria wine importers and wine import trends 2020

4

min read
To this day, wine is a cultural part of many countries, as well as a business machine that encompasses many stages until it reaches the end client. Bulgaria proved its potential, starting with a strategic location at the heart of the Balkans, that promotes easy access to markets like EU, CIS, the Middle East and North Africa. Moreover, from political and business stability as an open, market-based, middle-income economy, member of EU, NATO and WTO, and well-educated, multilingual workforce, to low cost, favourable tax regime, Bulgaria has it all.
Sign-up to discover how our platform can help you reach 33.000 wine importers from around the world.
CONSUMPTION HABITS & MARKET DRIVERS
Bulgarians see wine as an excellent drink, fit for any occasion, be it friendly, romantic or business meetings. There is a tendency for at-home consumption, but restaurants, bars or other suitable institutions are also of high interest due to offering a variety of quality wines at affordable prices.
The average per capita wine consumption in 2020 is at 11.4 L, with revenue accounting US$660m. Although wine production is well-rooted in Bulgarian history, modern consumers seem more refined and curious to discover new tastes.
A major driver of rising demand for wine in Bulgaria is portrayed by the tourism industry, with increasing demand for relaxing spa breaks, followed by wine promoting events like workshops, tasting, exhibitions, fairs, festivals.
CONSUMER PREFERENCE
Financial status, location, and age seem to be the only significant factors for wine consumption in Bulgaria. Men drink alcohol more frequently and in bigger portions than women, while wine consumption is more common in urban areas. Best prospects are Chardonnay, Merlot, and Cabernet Sauvignon.
Bulgarians are searching for good wines, especially imported wines to discover new tastes, but the lowest price is not the top driver on the market. Although not universally true, many Bulgarian wine enthusiasts think wine quality depends on the region or country of origin, thus they are willing to pay for a specific bottle, despite the price point.
Unsurprisingly, young consumers (<30) are more enamoured with red wine, followed by white varieties and rose and tend to change their tastes according to the season.
Middle agers (30-45) drink wine several times a month and show an increased interest in rose.
Bulgarians aged 45+ have the same habits as youngsters, but they drink wine several times a week.
TRENDS IN BULGARIA
Curiosity for new taste in wine
In the last years, Bulgaria's wine market portrayed steady growth, increased diversity, and interest in tasting imported wine, as this category competes well against local varieties once with the demand for quality wines. Main wine exporters to Bulgaria that made notable progress on the market come from France, Italy, Germany, as well as Spain and New Zeeland, Chile, and South Africa. The price point for imported wines usually varies from mid to high as this segment attracts most urban wine enthusiasts.
Wine consumption in Bulgaria is based on a trend of high quality, with wine seen as a health and wellness promoter as well as a culinary experience, due to financial stability, urbanization and increasing wine advertising.
Younger consumers seem to have developed a taste for beverages with natural ingredients and lower alcohol content, as well as a preference for new, coloured wines and fruit varieties that were once demanded only seasonal.
Beer tops volume
Beer segment includes fermented alcoholic beverages from malted cereal grains, and water as well as beer mix beverages and flavoured beers. Beer is the most-consumed alcoholic beverage quantity-wise, the average per capita consumption in 2020 being 68.6 L, while breweries like Heineken, Carlsberg, Molson Coors, Diageo or Anheuser-Busch InBev dominate the industry.
High competition in spirits
Spirits include distilled alcoholic beverages with an alcohol content much higher than that of most wines and beers, typically from 20 to 50 vol%. or more and include whisky, vodka, rum, gin, brandy or liqueurs among others.
The market is stable and highly competitive, with players turning to product launches, innovation and promotional activity. Once with higher incomes and a widening range of products, consumer tastes are evolving, creating an opportunity for higher-priced drinks that bring value for money, especially imported items.
The COVID-19 pandemic negatively impacted the purchase of spirits but the sales are expected to return to growth as alcohol consumption in Bulgaria is closely tied to socialising.
DISTRIBUTION CHANNELS
Bulgarian consumer preferences can be satisfied through a mix of channels that offer a great variety of local and imported alcoholic beverages at various price points. Retailers are allocating more shelf space for wine. Supermarkets represent the main channel for mass-market producers, importers and distributors, followed by speciality shops.
Since 2018, e-commerce became an important channel, where an increasing palette of wines was advertised and sold online, especially imported brands.
WINE IMPORTERS IN BULGARIA
Transimport Ltd.
Address: 92 Boulevard "professor Tsvetan Lazarov", Sofia
Phone: +359 2 979 0988
Website: delion.bg
Vart Eood
Address: South-western Industrial Zone / Southern Industrial Zone /, Odessos Port – Pbm Ad, Varna
Phone: +359 52 696 270
Website: vart-brands.com
United Brands
Address: 8 Srebrostruy Str., Sofia
Phone: +359 88 280 0444
Website: unitedbrands.bg
Producers interested in the Bulgarian market can find a database with top wine importers, distributors and retailers here.