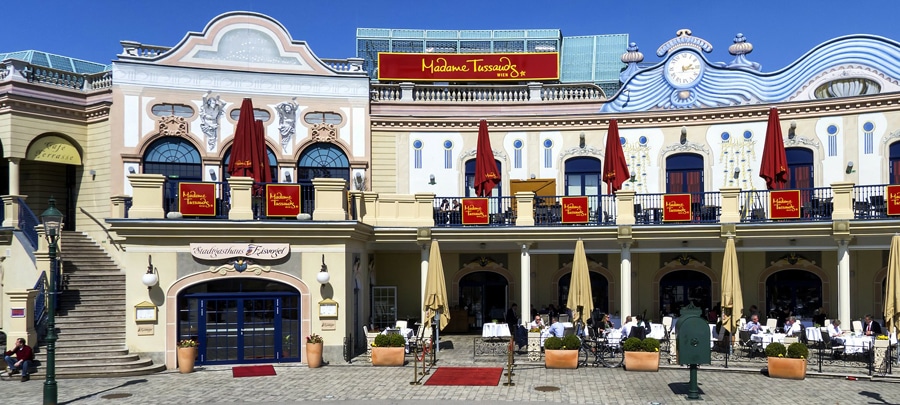 Wine Importers and Wine Import Trends in Austria 2021

5

min read
Although mostly self-sufficient thanks to domestic wine production, the sophisticated wine importers of the Austrian market remain on the look for unique tastes and stories to enrich their palates and collections.
Sign-up to discover how our platform can help you reach 33.000 wine importers from around the world.
Despite its modest size, Austria remains known as one of the most stable and attractive countries in Europe, thanks to its diverse, international market-economy, with the 14th highest per capita GDP in the world. Due to its strategic location among industrialized nations in Europe, Austria benefits from relaxed traffic between its neighbouring countries, as well as regulated standards, beneficial for its heavy reliance on foreign trade. Many foreign companies have invested in opening businesses and subsidiaries in Austria due to its regional hub reputation, skilled workforce, excellent infrastructure, security and overall excellent living conditions.
Market overview
Wine drinking is embedded in the history of Austria, dating back to the Celts and Romans. Today, when you think about Austria, your thoughts may bring you to a dinner table, where guests make eye contact while raising a toast, composed of wine confined in a famous Riedel glassware. Thanks to its ancient rich traditions and favourable soils and climate, Austria managed to make Bacchus proud as its wine culture evolved into a mature market with a crossroad of tastes.
Despite its early legal drinking age(16 for wine and beer, 18 for spirits) and declining consumption due to stressed health awareness and aging society, the average per capita wine consumption remains relatively high at 32,2 L.
As a consumer society, many factors influence buying behaviour and consumer confidence, among whom quality, price, availability, convenience, innovation and uniqueness stand important. Austrian consumers are not that conscious about their money when it comes to what they desire, especially since there are a plethora of products available at several locations, from retailers to supermarkets.
Despite being able to meet its domestic demand, as a country with a rich taste in wine, Austria still imports wine, mainly red varieties from neighbouring countries like Germany, Italy, Spain, France but also Chile, Argentina or South Africa.
Trends & opportunities
Low-middle quality vs. Premium segment
Since the wine additives scandal in 1985, and after joining the EU, Austria has been implementing significant measures to improve production standards, resulting in a focus on quality, rather than volume. Despite the competitive local scene, exporters from developing countries still have opportunities in the premium segment if they can come up with authenticity, origin, and variety, especially in the off-trade channel. Austrians interested in this category don`t stress about the price that much and are willing to pay more for their choice.
Despite the premium category dominating the tastebuds of Austrians, exporters of low-middle quality wines can enter the market with less competition if they do their homework right. Cheaper, imported draft wine of lower quality remains in steady demand, particularly in discounters.
Sustainable & ethical wine
Austria is already known for its mature appetite and promotion of organic and sustainable products. Exporters of organic wine should consider investing in the Austrian market as consumers are very keen on this segment, especially if they possess organic certifications and can market a unique selling point. The organic taste is highly mature as the country already has a sizeable bio wine production.
Light-bodied wines
Undoubtedly, the global trend of health awareness, heightened by the recent Covid-19 pandemic, has made its presence seen in the lives of Austrian consumers through a light food diet. Accordingly to this healthier lifestyle is also light wines, as well as white and sparkling varieties, which all remain a strong preference for young consumers from the urban areas, who are also the most conscious segment about health and wellness. Another popular category in this trend of seeking less strong alcoholic drinks can also be seen in the beer culture, where market players invested in developing low alcohol and no alcohol beer options.
Wine segmentation
Although a few decades ago, Austrians would buy wine straight from vintners, today Austria offers several sales channels, including retailers, agents, or e-commerce, despite the supermarket dominance. On trade sales channels like restaurants, bars and hotels are slightly leading in the premium wine category, while smaller importers and distributors supply bulk and bottled wines to retail chains like supermarkets or discounters as these sales channels are attracted to expand their consumer base and wine portfolio, both in terms of volume and diversity.
Moreover, 80% of the 8.8 million people living in Austria are internet users, of whom more than half shop online. Consumers usually research company and product information prior to purchasing online and tent to choose unique wines that are not accessible at stores.
Wine sales are also very high during the tourist season as well as during wine events and festivals which are renowned in Austria and provide an excellent opportunity for exporters to establish a market presence, business relationships and learn about current trends and know-how.
As a mature, international market, exporters need to research the market challenges and opportunities, customs, trends and distribution channels that suit their product types the most. When dealing with wine importers from Austria, it is customary to have a previous contact before the in-person meeting. A quick and effective solution for producers interested in the Austrian market is a database with top wine importers, distributors and retailers.
Wine Importers from Austria:
Harrison Wineselect E.u
Address: 6 Nußberggasse, Wien, Wien, Austria
Phone: +43 1 4060445
Website: wineselect.at
Laroche – Die Genusswelt Frankreichs
Address: Meitzgasse 7a, Markt Piesting, Niederösterreich, Austria
Phone: +43 660 4525400
Website: lavinothequelaroche.com
Vinoteca Di Vienna
Address: Hoffeldstraße 25 3b, Laab Im Walde, Niederösterreich, Austria
Phone: +43 699 11520671
Website: vinoteca-di-vienna.at