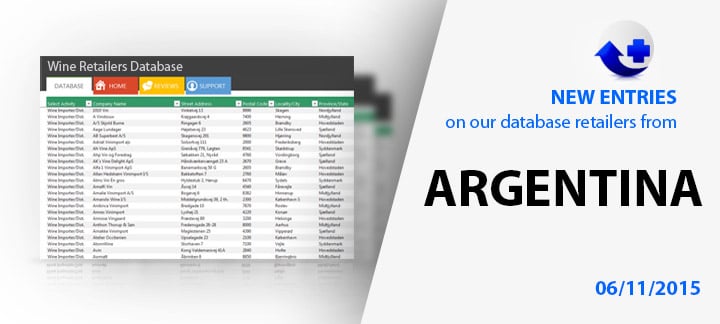 New Entries added on our Wine Retailers Database

1

min read
In the Wine Retailers Database, 96 new wine stores from Argentina were added via this update, few of them exemplified below
Sign-up to discover how our platform can help you reach 33.000 wine importers from around the world.
Almacén del Vino S.A. from Misiones, Bordeaux S.R.L from Santa Fe, Dulmes S.A. from Buenos Aires, Quelhue Vinos y Sabores from Tierra del Fuego, Falabella from Buenos Aires, Ligier S.A from Buenos Aires
Each and every entry are currently active in the wine retail market, contains updated contact information and, for some, the contact information for the persons in charge with the wine acquisitions.
The updated database can be downloaded in Excel format via the following link.