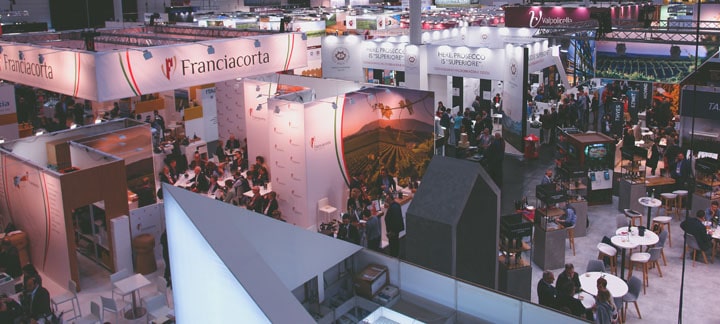 BestWineImporters is back from ProWein 2017

1

min read
We've just returned from Dusseldorf, Germany, from this year's edition of ProWein! We would like to thank all the wonderful people who sacrificed some of their valuable time in order to meet us and help us build a better product: Domus Vini, Castel d'Or, Tenuta di Angoris, Bodegas Grupo Yllera, Cantina di Nizza, Quinta Nova de Nossa Senhora do Carmo, Vinexpo, Langmeil Winery, Qualia Wine Services, Champagne Piot Sevillano, Domaine Agapé, the Spanish Wine Collection and Sileni Estates.
Sign-up to discover how our platform can help you reach 33.000 wine importers from around the world.
We've also received feedback from many other clients and we're already working on some great ideas that will make finding the right buyers even easier. Some of these improvements should arrive in the coming weeks and will be available to all the users of the online databases.
ProWein 2017 was a real success, with results that have exceeded even the expectation of its organizers: 6,500 exhibitors from more than 60 countries and over 58,500 fair visitors were present at the fair.
We've also added a few interesting images for those who didn't have the chance to visit the expo this year.