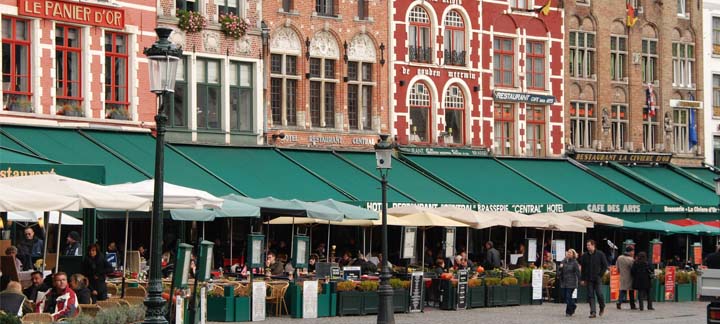 Belgium Wine Imports: Opportunities and trends in 2017

2

min read
Belgium's relatively small wine production and strong economy, coupled with the population's affinity for a large variety of wines places the country among the more promising markets in Europe concerning wine imports.
Sign-up to discover how our platform can help you reach 33.000 wine importers from around the world.
Belgium's rather cold climate forces the country in the position on relying heavily on wine imports, as its internal production is limited to small quantities, in select regions. Still, things are changing fast, as in the last 10 years internal production increased 5 fold, reaching around 1 million liters in 2015.
Belgium's wine consumers are accustomed to quality wines, making them connoisseurs in this field. This means that wine exporters looking to enter the Belgian market should focus on premium wines first, making sure that they offer a quality product that is also supported by a strong marketing strategy. Consumers want to hear a unique selling point, a story about the wine's special origin and production.
Sparkling wines and white wines are still very popular and consumers are usually also paying attention to the prices, looking for the best price-quality ratio.
Another trend fueled by healthy diets is the selection of fresh, light wines that don't feature strong tannins, making them a good match for a wide range of meals.
Focus on wine importers
Exporters should focus on the Belgian wine importers first, rather than on the larger supermarkets and retailers, as the risks are smaller. Those with a small production of superior wine can find quite a large number of exclusive importers who are interested in rather unique wines.
Belgium's neighbors, like France and other S European countries like Portugal or Spain dominate the market, while less known regions – Georgia for example, face problems entering the market due to the reluctance of the local consumers. Still, in the last years wines from the New World are gaining traction, being close to 10% market share. The companies who are successful focus on the unique character on their wine, their origin and their production process.
For an up-to-date list of Belgian wine importers you can check out the BWI database