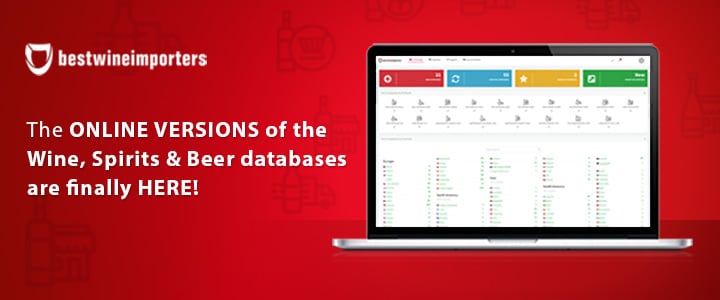 New Online Versions for the Wine, Spirits & Beer Databases

1

min read
We are excited to announce the launch of the online versions of the BestWineImporters databases! After more than 11 years since the release of the first BestWineImporters packages, we are now proud to present an improved product, built using the latest technologies.
Sign-up to discover how our platform can help you reach 33.000 wine importers from around the world.
Here's what's new:
New importers added every day – login to the database and be the first to contact the new importers added each day
Always up-to-date – thanks to the cloud system the information is always up-to-date each time you access it. Plus, our new email verification software guarantees that the emails are functional
Over 20.000 importers and distributors – reach out and contact the main buyers from 131 countries worldwide
Over 6.000 contact persons – besides the general emails we also offer details about the persons in charge of acquisitions
The origin of the products imported – we are the only company that allows you to identify companies who import wines, spirits or beer that originate from a selected country
The right match – the new version allows you to select from three distinct categories: importers, distributors and retailers
Ease of use – add notes about the contacts you've talked too, search using keywords and easily export data with the push of a button
For more details about the new features included in the latest version of our beverage importers databases you can check out our Tour page and if you have any more questions you can always write us an email.