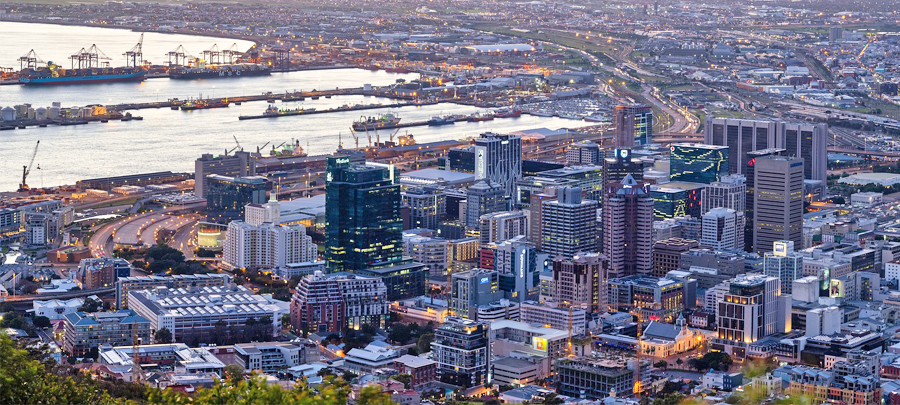 Finding and Working with Wine Importers in Africa – The BWI Guide

4

min read
Africa is playing an increasingly important role in the world's economy and the emergence of a vast middle class in many of the continent's countries will fuel habits like wine and fine spirits consumption, leading to major opportunities for producers willing to take the risk.
Sign-up to discover how our platform can help you reach 33.000 wine importers from around the world.
When people think about wine and Africa, they will most likely focus on wine production and export, on South Africa and its excellent vineyards. However, even if wine is not exactly at the top of the list in African alcohol consumption, the continent shows a lot of promise for growth and new wine importers and distributors are constantly emerging.
Wine consumption in African countries is highest in Equatorial Guinea, where wine accounts for 72% of alcohol consumption, Ghana (30%), Zimbabwe (24%), Seychelles (22%) and Angola (14%). Upcoming, but still with reduced figures are Kenya, Tanzania and Uganda.
Why Should You Choose Africa as an Export Destination?
Even if Africa is considered a risky and difficult place to do business, most analysts agree that in the near future the continent will present major opportunities for foreign brands.
The World Bank believes that most African countries will reach "middle income" (at least US$1000 per person a year) by 2025 if current growth rates continue.
Africa hosts the majority of the top ten fastest-growing countries in the world.
The IMF estimates that economic growth in sub-Saharan Africa will cross 6.5% in 2025.
Governments are simplifying regulations for entrepreneurs, undertaking key policy reforms so that they can tap into private investments.
Choosing the Right Markets
The top African country on the 2020 Doing Business list this year is Mauritius.  It takes about 95 days to build a warehouse in Mauritius, less than it takes in some countries in Europe.
Morocco is also a good start for wine exporters because it has free trade agreements with nations such as the USA and Turkey, and tariffs on sparkling wine imports are relatively modest at under 25%. The tourist hotspots, Casablanca and Marrakech continue to be key drivers for demand. Therefore, the country remains one of the most politically stable in Africa and boasts a generally efficient and organized infrastructure.
Another promising market in Africa is represented by Angola. It is one of the top export markets for wines from Portugal, with thousands of Portuguese with brands, mainly due to the historical ties between the two nations, Angola being a former colony of Portugal. A few years ago Angola was considered an incredibly attractive market by the wine community but significant economic instability reduced this very optimistic outlook. However many importers are still active and wine is still a sought after drink.
Nigeria is an interesting export destination for wine, and also champagne, where it's among the top 25 markets in the world. On the African continent, South Africa remains the top champagne importer.
Kenya is an emerging market and the biggest economy on the East Coast of Africa. This is due to the formal trade, particularly in retail while the Ivory Coast is also a great export destination mainly because custom tariffs on EU alcohol imports are lower, at only 20%, a good number when it comes to African regulations.
Problems and Risks
Taxes on alcohol in African nations are generally high, making imported wine an expensive proposition for consumers. In general, mainly the elite can afford it, but things are changing
Corruption and bureaucracy
Logistics and storage – making sure that wines reach consumers in the best conditions and are stored in cool temperatures can be problematic
Instability and lack of predictability after investing in a certain market
Tips 
Make sure you do your research thoroughly and work with an agent who can travel to your target market on a regular basis, has an established network and knows some of the top wine importers and distributors. Travel yourself to meet your potential partners and try to get background data about them from other producers working in the same market.
A one-size-fits-all approach will never work in Africa. There are different consumer preferences, behaviors, purchasing power, existing players in the market, retail dynamics and regulations.
The regulation may differ vastly from country to country. In Egypt, for example, drinking wine is legally forbidden due to Islamic law. Egypt prohibits the sale and consumption of alcohol in public places or shops, with the exception of hotels and tourist facilities approved by the Minister of Tourism.
How to find Importers in Africa
Access to affordable website developers is still limited in most of Africa and many of the African importers don't websites. This means that if you're trying to use classic internet research to find them will be far less efficient than in other regions.
An excellent tool that can be used is the BestWineImporters database, which provides complete contact data hundreds of active wine importers from Africa.