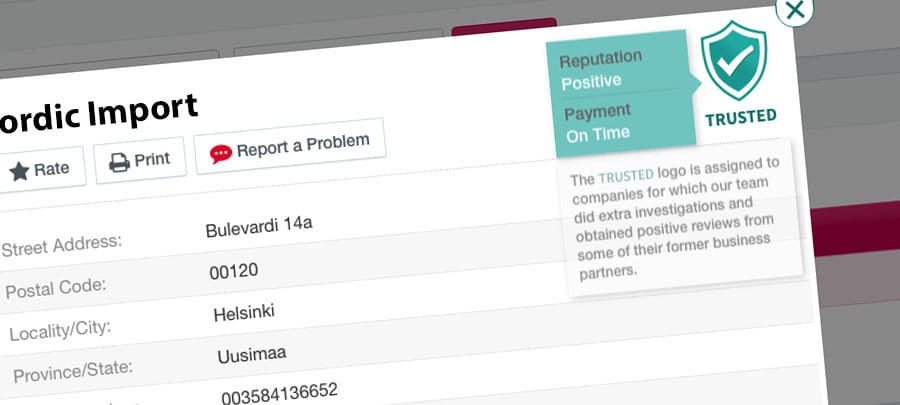 Discover our latest feature: Trusted Companies

1

min read
Finding an importer or distributor that you can trust can prove difficult, especially if you're targeting a new market. This is why we're trying to help you with a new feature, a "Trusted" badge which will be available initially for more than 700 companies. The number will constantly increase, as this process is ongoing.
Sign-up to discover how our platform can help you reach 33.000 wine importers from around the world.
The presence of the green "Trusted" badge, which will appear for some companies in the Contact Details tab in our databases, means that for that wine importer our team did extra investigations and obtained positive reviews from some of their former and actual business partners. The interviews, conducted by our database operators, focus on the reputation and payments history of the wine importers and distributors.
This is the first major update for the BestWineImporters databases in 2019, which will be followed in the next months by a number of other exciting new features.