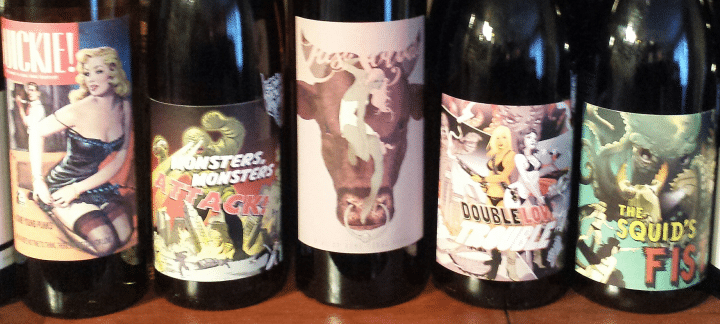 Top wines of 2014 – Part Four

2

min read
Getting closer to the top wine brands in our Top Ten, top dedicated to the best wines of the year 2014, tracked by value share amongst the most prestigious brands traded on the exchange and listed on the 2014 Liv-ex Power 100 list, we shall now, without further ado, reveal the fourth brand on this Top Ten.
Sign-up to discover how our platform can help you reach 33.000 wine importers from around the world.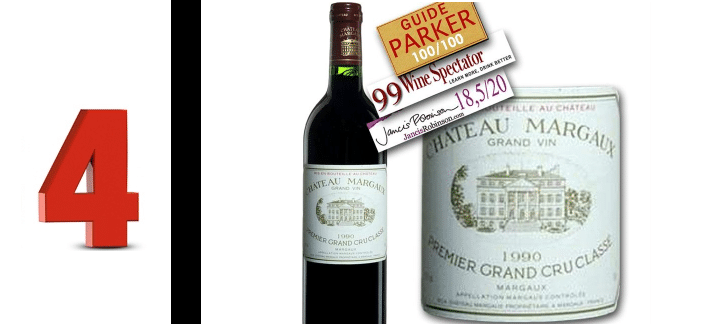 Château Margaux, archaically La Mothe de Margaux, is a wine estate of Bordeaux wine, and was one of four wines to achieve Premier cru (first growth) status in the Bordeaux Classification of 1855. The estate's best wines are very expensive. The estate is located in the commune of Margaux on the left bank of the Garonne estuary in the Médoc region, in the département of Gironde, and the wine is delimited to the AOC of Margaux. The estate also produces a second wine named Pavillon Rouge du Château Margaux, as well as a dry white wine named Pavillon Blanc du Château Margaux which does not conform to the Margaux appellation directives.
Following the Bordeaux economic crisis of 1973, the Ginestet family were forced to sell Château Margaux. An attempt by National Distillers & Chemical Corporation to acquire Château Margaux was vetoed by the French government on grounds that the estate was a national treasure. (This has since been reported as a Coca-Cola Company effort prevented by French President Valéry Giscard d'Estaing. A successful acquisition took place in 1976 by French grocery and finance group Félix Potin, headed by Greek André Mentzelopoulos for a sum near 72 million francs, or 16 million USD. Mentzelopoulos transformed the vineyard through restoring the neglected vineyard, chais, and mansion and the consultancy of oenologist Émile Peynaud. By the time of Mentzelopoulos' death in 1980, Château Margaux was considered substantially restored to its former reputation, with the 1978 and 1979 vintages declared "exceptional".
At the beginning of the 1990s, an exchange of shares was negotiated with the Agnelli family but the management remained in the hands of Mentzelopoulos' daughter Corinne Mentzelopoulos. In 2003, Corinne Mentzelopoulos bought back the majority stake and became the sole shareholder of Château Margaux. A bottle of Château Margaux 1787 holds the record as the most expensive bottle of wine ever broken, insured at $225,000.
Image courtesy of Dominic Lockyer – Some rights reserved
© www.bestwineimporters.com 2015