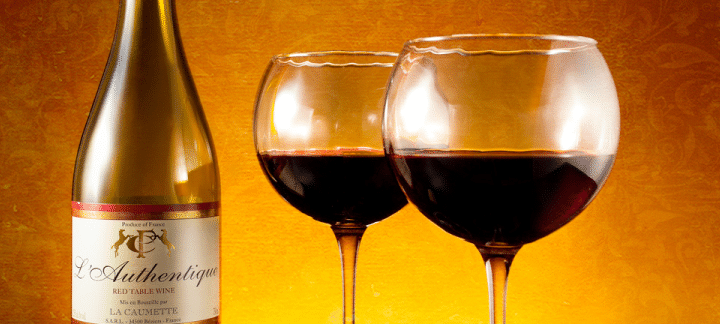 Top Wines of 2014 – Part Two

3

min read
Lets delve right into the next two brands that occupy the eight and seventh place in our Top Ten, top dedicated to the best wines of the year 2014, tracked by value share amongst the most prestigious brands traded on the exchange and listed on the 2014 Liv-ex Power 100 list.
Sign-up to discover how our platform can help you reach 33.000 wine importers from around the world.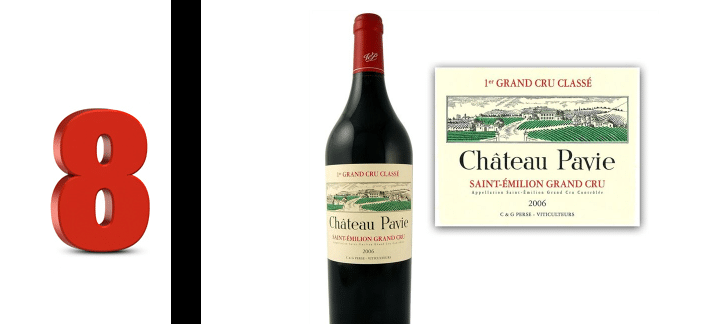 Château Pavie is a winery in Saint-Émilion in the Bordeaux region of France. It lies on the plateau to the southeast of St Emilion village. Like other vineyards in Saint-Émilion such as Château Ausone, the Pavie vineyard dates back to Roman times. It takes its name from the orchards of peaches ("pavies") that used to stand there. The modern estate was assembled by Ferdinand Bouffard in the late 19th century by buying plots from several families. The plots were still managed separately, and the 9 hectares bought from the Pigasse family retained a separate identity as Château Pavie-Decesse. However Bouffard struggled with phylloxera, and at the end of World War I he sold it to Albert Porte, who sold it to Alexandre Valette in 1943. His grandson Jean-Paul Valette sold it to Gérard Perse in 1998 for $31 million.
Perse is a Parisian millionaire and former cyclist who sold two supermarket chains to fund his entry into the wine business. He bought Château Monbousquet in 1993, Château Pavie-Decesse in 1997, and Pavie in 1998. He ripped out most of the old equipment, building new temperature-controlled wooden fermentation vats, a new cellar, and a new irrigation system in the vineyard. He brought in the controversial wine consultant Michel Rolland, who has seen yields cut from 55 hl/ha to 30 hl/ha with severe pruning and green-harvesting and encouraged malolactic fermentation in the wine. The result has seen the wine become much more concentrated and intense. In 2012, Pavie was elevated to Premier Grand Cru Classé (A) status, which made it one of four such Saint-Émilion producers.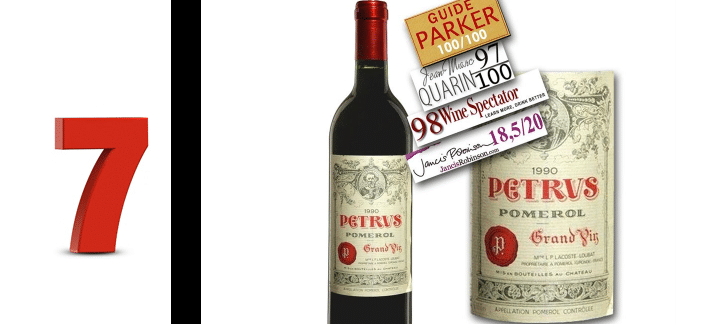 Petrus is a Bordeaux wine estate located in the Pomerol appellation near its eastern border to Saint-Émilion. An estate of limited size, it produces a limited production red wine entirely from Merlot grapes since the end of 2010 and produces no second wine. The estate belongs to Jean-François Moueix and his children. The vineyard of Petrus extends 11.4 hectares (28 acres) and is located on a plateau in the eastern portion of Pomerol. The grape variety distribution is 100% Merlot since the end of 2010.
Located on top of a 20-hectare (49-acre) island mound, the Petrus boutonnière or buttonhole, the topsoil and the subsoil beneath Petrus' original vineyards consists of a high percentage of iron-rich clay that differs from neighbouring vineyards where the soil is a mixture of gravel-sand or clay-sand. The average age of the vines exceed 40 years. Grapes are hand harvested over two to three days, although the vineyard's small size permits harvesting to be completed in one day if necessary. A severe pre-assemblage vat selection is carried out and certain parcels are rejected from the Grand Vin. The young wine is aged in 50 percent new French oak barrels for 12 to 16 months. An average year might yield at most 30 000 bottles.
Image courtesy of Aurimas – Some rights reserved
© www.bestwineimporters.com 2015