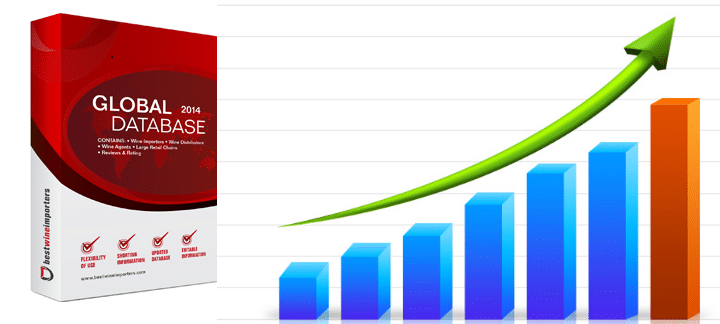 Top Global Wine Importers

1

min read
The other important topic of the Global Economic Vitiviniculture Data for the year 2013, study recently published by The International Organization of Vine and Wine (OIV) was the evolution of the top wine importing countries on global level. The International Organization of Vine and Wine (OIV) is the agency that replaced the International Vine and Wine Office in April 2001, being an intergovernmental organization that, focusing on the technical and the scientific aspects of viniculture and wine trade, achieved preeminence amongst the international organizations that have as a field of activity the complex wine and wine trading industries.
Sign-up to discover how our platform can help you reach 33.000 wine importers from around the world.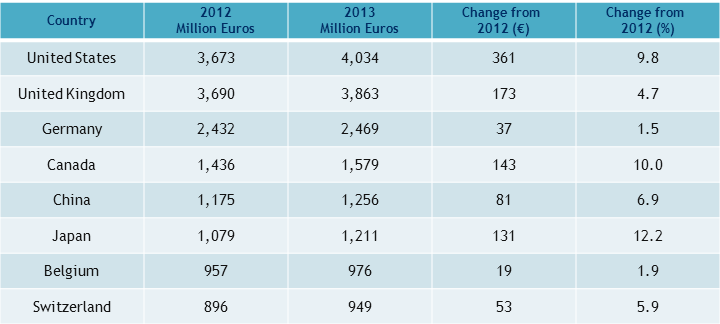 Among the top importers of wine in the year 2013 were: The United States, the United Kingdom, Germany, Canada, China, Japan, Belgium. The United States is largest wine importer in the world in 2013, recording an increase of 9.8 percent in terms of value in comparison with 2012. Right behind it, we find the United Kingdom, which increased the value of its wine exports to 3,863 million euros in 2013. Germany also saw a growth of 1.5 percent from the year 2012, reaching a value of 2,469 million euros in 2013. The total value of wine imports in the year 2013 increased by 6.1 per cent, compared with the previous year, amounting to 25,424 million euros, 1,464 million euros more than in the year 2012.
© www.bestwineimporters.com 2014