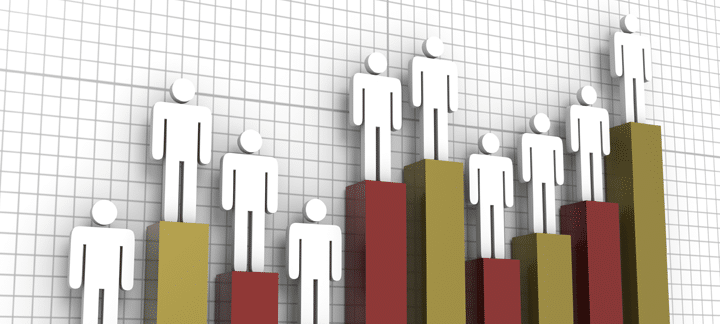 TOP Global Wine Exporters 2013

1

min read
The International Organization of Vine and Wine (OIV) published the Global Economic Vitiviniculture Data for the year 2013, and compared the evolution of the countries that are among the top wine exporters and importers in the world. We are going to present the OIV data concerning the fluctuations in terms of volume and value of the top global importers and exporters of wine. Among the largest global wine exporters, the most important are: Italy, Spain, France, Chile, South Africa, Germany, The United States, Portugal, Argentina, New Zealand.
Sign-up to discover how our platform can help you reach 33.000 wine importers from around the world.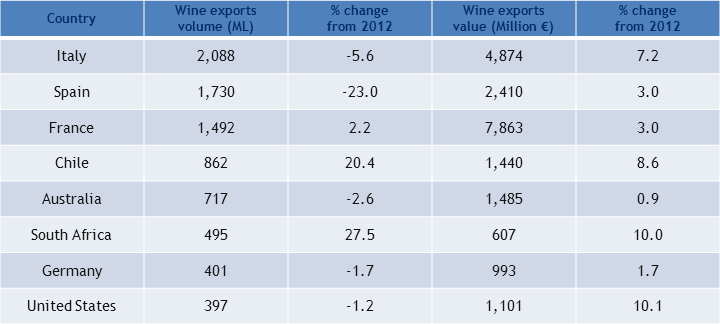 Italy remains the first exporter of wine in the world in the year 2013, with a volume of 2,008 million liters. There is a reduction of 5.6 percent in terms o volume in comparison with the year 2012. But its wine value exports in 2013 marked a 7.2 percent growth from the year 2012, reaching a total value of 4,874 million euros. Italy is followed by Spain, which recorded a consistent decline of 23.0 percent in terms of volume, to 1,730 million liters in the year 2013. The total value of the Spanish wine exports saw an increase of 3.0 percent, amounting to a total of 2,410 million euros in 2013. The third largest world exporter of wine in 2013 is France. It recorded a volume of 1,492 million liters, 2.2 percent more than in the year 2012. In terms of wine exports value, France saw an increase of 3.0 percent in comparison with the previous year, reaching a wine exports value of 7,863 million euros. The total value of the global wine exports in the year 2013 amounts to 25,610 million euros.
© www.bestwineimporters.com 2014