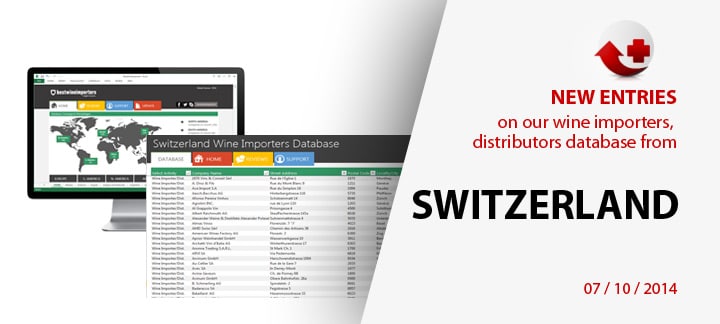 Switzerland – New Wine Importers, Distributors Entries

1

min read
New companies added to the Switzerland – Wine Importers Database.
Below you will find some examples of new entries: Grands Vins de Sicile Sàrl – importer of wines from Italy (Alcesti, Antichi, Bagliesi, Ceuso Azienda Agricola, Donnadicoppe, Firriato, Lanzara, Rampanti, Tenuta Gatti, Tola Winery); Mykonos Gmbh – importer of wines from Greece (Lantides, Karelas, Sant 'Or, Voyatzi, Ampeloeis, Zafeirakis Winery); Kälin Weine – importer of wines from Italy and Switzerland (Château d'Auvernier, J. & M. Dizerens, Tamborini Carlo Eredi SA, Sportoletti Winery).
Make sure to download this improved database in Excel format at the following link.