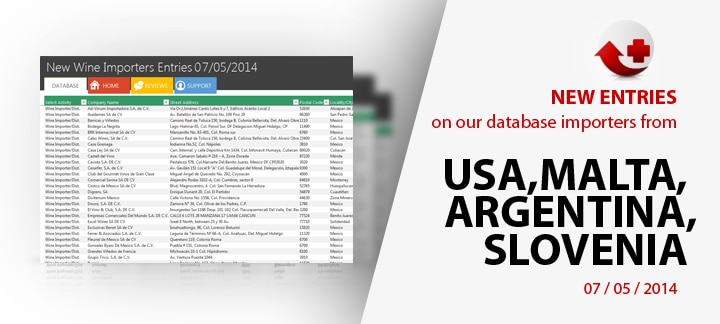 New Wine Importers added from USA, Malta, Slovenia, Argentina

1

min read
Today, 07.05.2014, a number of 32 wine importers and distributors have been added to our database, along with the complete contact information, the types of wine imported, and, for some entries, the contact information for the persons in charge with the wine acquisitions for those companies.
Sign-up to discover how our platform can help you reach 33.000 wine importers from around the world.
Below you will find some examples of the new entries: J. Strecker Selections – USA wine importer and distributor of wine from France, Italy, Austria, Argentina, Midstate Wine Spirits – USA wine importer and distributor of wine from USA, Chile, Argentina, Turkey, France, Italy, Spain, Portugal New Zealand, Australia, Mabat Int d.o.o. – Slovenia Wine Importer of wine from Italy, Slovenia, Australia, South Africa, Spain, Argentina, Montenegro, NMArrigo Ltd.– Malta Wine importer of wine from Italy, South Africa.
Here is the link to the download page of the updated version of the database, in Excel format.