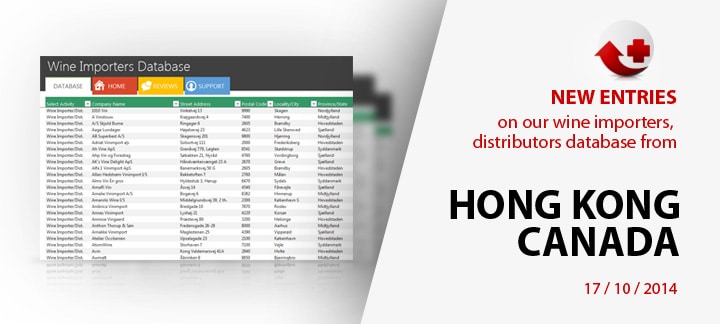 New Entries – Wine Importers/Distributors from Canada and Hong Kong

1

min read
New companies included in our Canada Wine Importers Database and Hong Kong Database. For the newly included companies we offer complete contact information, types of wine imported and other relevant data, including the contact information of the persons in charge with the wine acquisitions for some of the new companies added via this update.
Sign-up to discover how our platform can help you reach 33.000 wine importers from around the world.
Examples:
– companies added in Hong Kong Database: Multa Wine – importer of wines from France, Italy, Australia, United States, South Africa; Vinci Pacific Ltd – importer of wines from Macedonia.
– companies added in Canada Database: K&S Wine Imports – importer of wines from Germany, France, Italy, Argentina, Australia, Austria, Spania; MT Imports – wine agent for Italian wines.
This comprehensive update can be downloaded in Excel format via the following link.