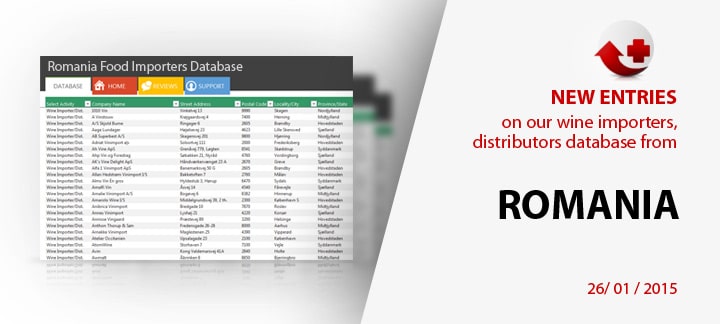 New Entries added on Romania – Wine Importers Database

1

min read
We are pleased to announce you that beginning with today, 14.04.2014, our database has more entries for Romania – Wine Importers Database. We have added more wine distributors and importers, along with the contact information for the persons in charge with the wine acquisitions for those companies. As usual, each new entry consists of complete contact information, types of wine imported and other relevant data.
Here are some examples: Optimagro – importer of Hungarian wines; Wine & Excellence – importer of wines from France, Italy, Spain; S.C. Vinitaly Deluxe S.R.L – importer of Italian wines.
The database can be downloaded in Excel format via the following link.