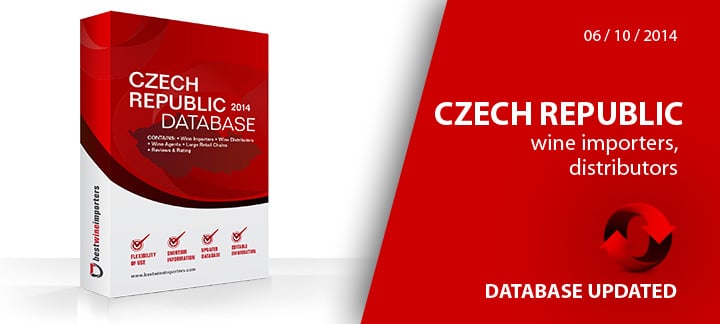 Czech Republic – Wine Importers, Distributors Database Update

1

min read
The team of BestWineImporters.com is proud to announce that our Czech Republic database received a relevant update today, on 06.10.2014! For all the companies newly added to our database, we offer complete contact information, information about the types of wine imported and other relevant data, including the e-mails of the persons in charge with the wine acquisitions for some of the firms added via this update.
Sign-up to discover how our platform can help you reach 33.000 wine importers from around the world.
Here are some examples: Pétrus spol. s r. o. – importer of wines from Spain; B. Chovan & Partners s.r.o. – importer of wines from Italy; Open Wine s.r.o. – importer of wines from Chile and Argentina.
This update can be downloaded in Excel format from here.