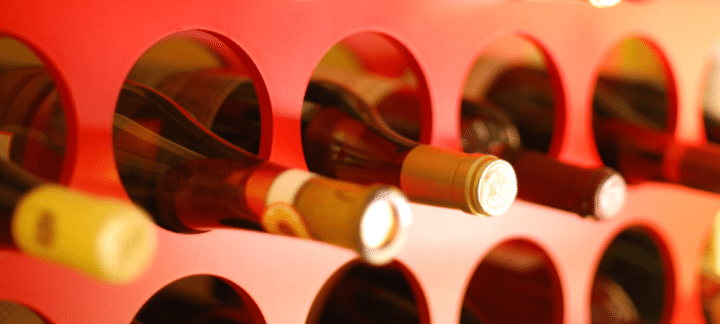 BUYER'S REQUIREMENTS IN THE EU – ADDENDUM II

2

min read
In conjunction with the fourth part of our editorial installment for the "Best Wine Importers" website, "BUYER'S REQUIREMENTS IN THE EU", this addendum details the current legislation within the framework of the CMO for wine in the European Union with a compiled list of the relevant EU regulations for the imposed labeling and presentation practices, implementation regulations and general EU regulations on wine. Stemming from the aggregated effect of the buyer's requirements on the wine distribution market, these factors became legislatively regulated in the following legal provisions:
Sign-up to discover how our platform can help you reach 33.000 wine importers from around the world.
Basic regulation:
Council Regulation (EC) No 491/2009 of 25 May 2009 amending Regulation (EC) No 1234/2007 establishing a common organisation of agricultural markets and on specific provisions for certain agricultural products (Single CMO Regulation). Publication OJ L 154 of 17.06.2009
Council Regulation (EC) No 479/2008 of 29 April 2008 on the common organization of the market in wine, amending Regulations (EC) No 1493/1999, (EC) No 1782/2003, (EC) No 1290/2005, (EC) No 3/2008 and repealing Regulations (EEC) No 2392/86 and (EC) No 1493/1999. First publication OJ L148 of 06.06.2008.
Labeling and presentation practices:
Commission Implementing Regulation (EU) No 670/2011 of 12 July 2011 amending Regulation (EC) No 607/2009 laying down certain detailed rules for the implementation of Council Regulation (EC) No 479/2008 as regards protected designations of origin and geographical indications, traditional terms, labeling and presentation of certain wine sector product. Official Journal L 183, 13.7.2011, p. 6–13
Commission Regulation (EU) No 538/2011 of 1 June 2011 amending Regulation (EC) No 607/2009 laying down certain detailed rules for the implementation of Council Regulation (EC) No 479/2008 as regards protected designations of origin and geographical indications, traditional terms, labeling and presentation of certain wine sector products. Official Journal L 147, 2.6.2011, p. 6–12
Commission Regulation (EU) No 772/2010 of 1 September 2010 amending Regulation (EC) No 555/2008 laying down detailed rules for implementing Council Regulation (EC) No 479/2008 on the common organization of the market in wine as regards support programmes, trade with third countries, production potential and on controls in the wine sector. Official Journal L 232, 02/09/2010 p. 01-03
Commission Regulation (EC) No 607/2009 of 14 July 2009 laying down certain detailed rules for the implementation of Council Regulation (EC) No 479/2008 as regards protected designations of origin and geographical indications, traditional terms, labeling and presentation of certain wine sector products. Official Journal L 128 , 27/05/2009 P. 0015 – 0053
Image courtesy of Peter Dutton – Some rights reserved
© www.bestwineimporters.com 2014