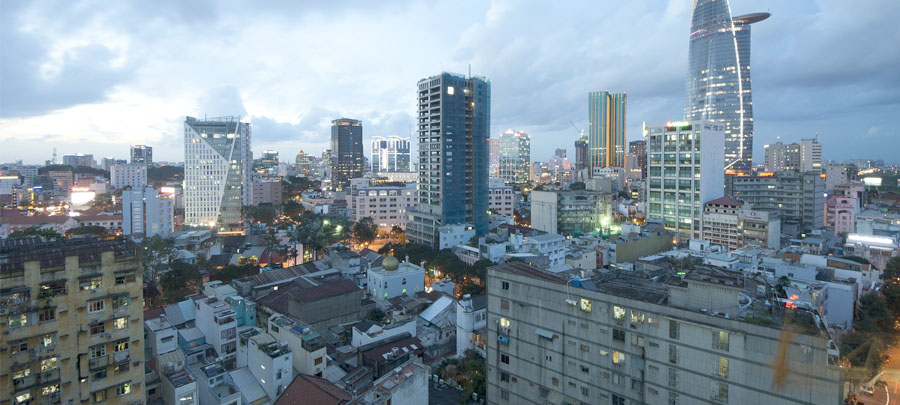 Wine Importers in Vietnam – BestWineImporters

3

min read
Beer is still the clear winner in the top of preferred alcoholic beverages in Vietnam, with a share of over 90%, but wine is becoming more popular among the growing middle class and the portfolios of the Vietnamese wine importers are expanding accordingly, to meet the demand growing.  The most popular wines come from Chile, but considering the powerful French influence in the region, French wines are not far behind.
Sign-up to discover how our platform can help you reach 33.000 wine importers from around the world.
Some of the most active wine importers and distributors from Vietnam, which are also included in our Asia Wine Importers database, can be found below:
1. The Warehouse
The Warehouse is one of the largest wine importers in the region and has expanded over the years from Vietnam to Cambodia and Myanmar. The company has one of the most extensive portfolios in Asia, with over 800 wines from 14 countries (all major wine-growing regions are covered). The Warehouse also hosts a diverse portfolio of spirits.
Address:  15/5 Le Thanh Ton, District 1, Ho Chi Minh City
Top suppliers:  Antinori, Kendall-Jackson, Mateus, Marques de Caceres, Baron Philippe de Rothschild, Maison Leda
Phone: (028) 3825 8826
Website: http://www.warehouse-asia.com/
2. T.K. Distribution Corporation
T.K. Distribution has been operating for almost 25 years, providing a mix of sake and wines. T.K. is an exclusive importer for some prestigious wine brands and is working closely with top restaurants, hotels and resorts in Vietnam.
Address:  29 Street 65, Tan Phong Ward, District 7, Ho Chi Minh City
Phone:  (+84) 2854 318 840
Top suppliers:  Vina San Pedro, Bollinger, Lapostolle, Paul Jaboulet, Gaja, Torbreck, Zonin
Website: http://tkco.vn/
3. Da Loc Fine Wines & Spirits
Da Loc was established in 1995 and is one of the oldest and best known wine and spirits importer in Vietnam. During this period the company evolved to offer over 700 wines and spirits from all over the world, from high end brands to smaller, unique products. The company operates mainly in Ho Chi Minh, Hanoi and Danang and partners with HORECA, as well as supermarkets and wholesales. Chilean and French wines are very well represented in Da Loc's portfolio.
Address:  781 Hong Ha, Hoan Kiem
Phone:  (+84-24) 38 262 076
Top suppliers: Ruffino, Deutz, Frapin, Vignerons Ardechois, Les Dauphins, Nobilo, Dona Paula, TarraWarra, Arboleda
Website: http://www.daloc.vn/
4. Vinifera
Vinifera started its import business in 2002 and offers wines and spirits (Gin, Absinthe, Cognac, Calvados). Wines are imported from the world's main regions – Italy, France, Spain, Portugal, Chile, Argentina, USA, Australia, New Zealand and South Africa.
Address: 7 Thái Văn Lung, Bến Nghé Ward, District 1, Ho Chi Minh City
Phone: (+848) 35 21 08 60
Top suppliers: Laurent-Perrier, Bouchard Pere & Fils, Graham's, Echeverria, Santa Margherita, Bogle, Lawson's Dry Hills, Pares Balta, Falille Perrin, Miraval
Website: http://viniferavn.com/
5. Sola Hung Thinh
Sola is a Vietnamese wine and spirits importer that has been operating in the market for many years and focuses mostly on more affordable New World wines. This doesn't mean that its portfolio doesn't include brands from the main wine regions.
Address:  68 Vinh Hoi, W.4 , D.4, Ho Chi Minh City
Phone: (+84) 123 940 5555
Top suppliers: Root1, Santa Helena, Hayfiled Vineyards, Barwang, Berri Estates, Tintara Mclaren
Website: http://htwine.vn