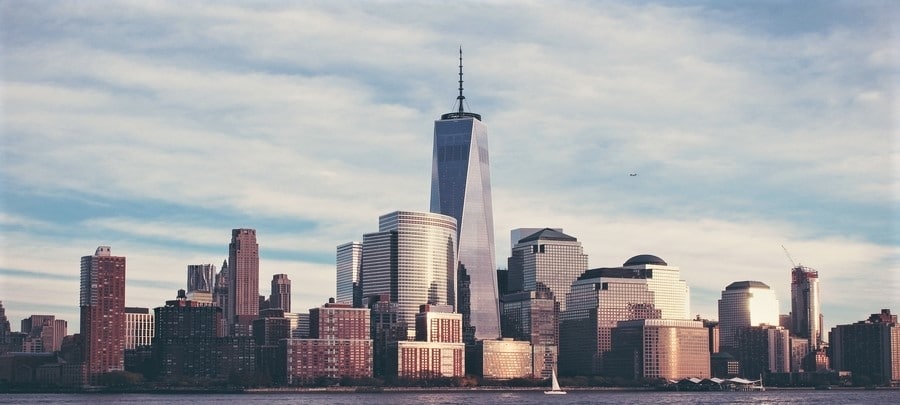 Wine, Beer, and Spirits Importers and Import Trends in the USA 2021

7

min read
Contrary to the belief that the US market is saturated with big stakeholders, leaving little space for new brands to enter the market, the complexity of the heterogeneous consumer base combined with high purchasing power and highly favourable trade and business climate makes the US steadily in demand of new product innovations and tastes. As one of the most attractive consumer market in the world, the American market for alcoholic beverages, namely wine, beer, and spirits is highly dynamic in terms of competition but nonetheless highly rewarding for businesses of all sizes, with imports reducing costs and expanding product portfolio. The US market for beer, wine and spirits remains unsurprisingly on the rise, with a long term positive outlook as revenue for alcoholic drinks continues to grow annually by 9.06% (CAGR 2021-2025).
Sign-up to discover how our platform can help you reach 33.000 wine importers from around the world.
Why export to the US market?
A massive, wealthy, diverse population
As the largest economy and the third most populated nation in the world, the USA is home to 328.2 million citizens, 50% of consumers being part of the middle class, while the general population is in control of rising disposable income, avid to spend more on alcohol and premium price tags. Additionally, with immigration as a major driver of population growth and ethnic diversity throughout its history, the United States is today home to the largest immigrant population in the world, offering a massive market for products suited to all tastes.
Growing consumer base & new demand
As stated by the US Census Bureau, the US population is currently composed in a bigger share of millennials, with a future increase of the young adult demographic in the next decade. Despite difficulties in promoting alcohol to younger consumers due to having one of the older drinking ages in the world, the fairly new consumer base has different demands than older age groups, namely premiumization,  new tastes and product innovations.
E-commerce success
With its rapid growth in online sales throughout the years, as well as its recent boost in popularity driven by the Covid pandemic, there`s an increasing number of online shoppers due to the convenience of home deliveries. The US alcohol e-commerce is close to making history, by overtaking China by the end of 2021, according to a prediction made by the International Wines and Spirits Record (IWSR).
Business-friendly environment & trade relations
Exporters interested to enter the American alcohol market are welcomed with more openness to bring new products, perhaps due to the high competition and fast-paced market dynamics. The US remains among the best internationally ranked economies in the ease of doing business, backed by resilience, flexibility and innovation, with continued pro-growth reforms in the long run.
Additionally, with the alcohol beverage industry playing a vital role in the country's economy by generating 4 million jobs and $70 billion in annual tax revenue, the flow of international goods is currently aided by free trade agreements in force with 20 countries from various strategic points around the globe.
Well-developed transport infrastructure & sales channels
Just like the complexity of the US`s consumer base, alcohol reaches American consumers through several sales channels, both on and off-trade. Store-based channels dominate alcoholic sales, with supermarkets/hypermarkets taking the biggest volume share, with over 1 million outlets throughout the country. Selling alcohol can be seen in additional channels like liquor stores, discount stores, wine boutiques, grocery or convenience stores, as well as pubs, restaurants, clubs, spas and other on-premise outlets, especially since the American drinking culture is tied to social gatherings. In line with the urban centred life in the USA and its vast land area, the success of supply chains is tied with the mature transportation network, composed of air, rail, waterways as well as one of the largest highway systems in the world.
US alcohol consumption patterns
The US alcoholic beverages market in 2020 was generally dominated by beer, followed by spirits and wine in smaller shares, but with growing sales for the later two drinks. Consumption of beer, spirits and wine are commonly associated with social outings, events and celebrations. Beer popularity is fueled by notable sporting events, spirits, especially premium whiskies are often given as gifts for special events, while wine is the prefered drink for weddings or dining with family and friends.
For the wine segment, consumption is concentrated around big urban areas and main wine-producing states like California, Florida or New York. The main US wine consumers are baby boomers, although millennials, especially women, are the top consumer base for sparkling wine or rose. The USA is one of the strongest wine markets in the world, with a highly competitive environment that is built on over 20 years of constant growth.
In terms of purchasing behaviour, US alcohol consumers are all for the best combination of taste, quality, price, reputation, convenience and loyalty. New, innovative drinks, with exciting flavours and packaging, are great prospects for the wine, beer and spirits US market, especially if brands comply with social responsibility. In the case of high earners, premiumization is a trend that will quench the thirst of seekers of high-quality alcoholic drinks.
Americans are more and more conscious about what they drink, thus low and no alcohol by volume is a fast-growing category, aided by the health and wellness global trend, where consumers are seeking low in sugar, low in alcohol versions of their favourite drinks, be it beer, spirits or wine, the later doubling in volume in 2020. Additional to mindful drinking, the era of Covid brings forward unique, eco-friendly, and convenient packagings like boxed wines or canned beers and cocktails, perfect as ready to consume beverages.
Imports of wine, beer and spirits have been experiencing steady growth over the past decade, the US being a net importer of wine and beer. Although domestic production is sufficient to meet demand in all three categories and cheaper than imports, Americans seek foreign drinking experiences while being loyal to already foreign popular drinks like Heineken and Guinness for beer and European spirit brands. The main US supplying countries for wine are France, Italy, New Zealand, for spirits, France, UK, and Mexico, while beer is mostly imported from Belgium, Germany or neighbouring Mexico.
Tips to successfully enter the US market
Wine, beer and spirits are alcoholic beverages leveraged by a three-tier distribution system made of importers/producers (brewers, vintners, distillers), distributors and retailers, meaning direct sale to consumers is prohibited. Additionally, alcohol legislation varies significantly between states while in some states alcohol can be purchased only through state stores. In the USA, alcohol production, importation, distribution, labelling, and advertising is leveraged by the Alcohol and Tobacco Tax and Trade Bureau (TTB) as well as FDA (Food and Drug Administration).
Having in mind that beer, wine and spirits are not regulated equally, the US market should be taken rather as small multiple and different markets, with different consumer trends and regulatory frameworks regarding sales and distribution that further influence the marketing strategy. However, as a common understanding, US importers of wine, beer and spirits are constantly interested in bringing new products to the market, to further gain competitional advantage and expand the consumer base. Best prospects are judged based on taste, unicity and reputation.
Fighting competition
Given the size and perks of the US market, high competition is another challenge that needs to be addressed before investing. Annual domestic production of beer is significant to meet the demand while for the wine segment, the USA is recognized as the 4th largest producer in the world. Craft wine, beer and spirits as well as private labels of big retailers are increasingly popular, shadowing imports who are also more expensive than locally produced alcoholic beverages.
A great asset in the face of big brands that dominate the US market remains trade shows and related industry events, where like-minded industry peers can shake hands, increase brand awareness, meet leads and audit the latest market innovations and challenges.
Additionally, industry award competitions are significantly relevant to the US alcoholic beverages market, giving both local or international producers(even brands that have not yet been imported to the US) a chance to get their beverages evaluated and create buzz for their products. For a comprehensive list of these events, check out this article by Bevology.Inc, a marketing agency with decades of experience in helping wine and spirit producers break into the U.S. market.
Wine Importers from the US:
Cana Distributors Llc
Address: 24669 Halsted Road, Farmington Hills, Michigan, Oakland County, 48335, United States
Phone: +1 248-669-9463
Website: canadistributors.com
IPO Wines
Address:  119 W 23rd Street, New York, NY 10011, United States
Phone:  001 2122439463
Website: ipowines.com
Aiko Llc
Address: 225 H D Robinson Boulevard, Pendergrass, Georgia, Jackson County, 30567, United States
Phone: +1 706-929-0003
Website: aikoimporters.com
Producers interested in the US wine market can find a database with top wine importers, distributors and retailers here.