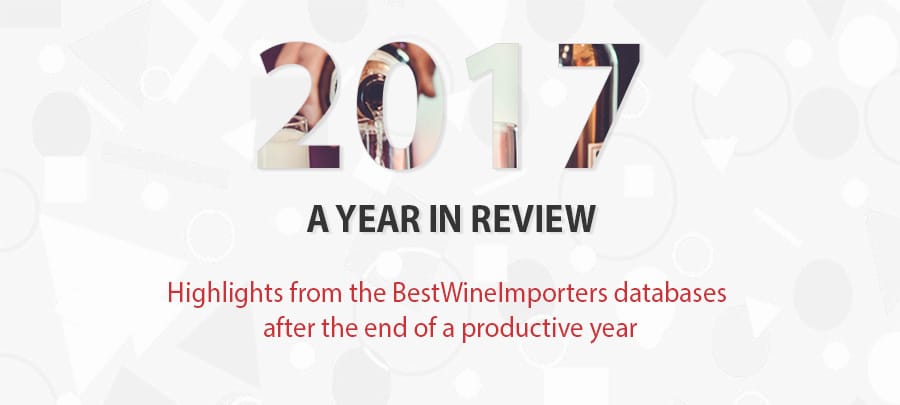 A Year in Review for the BestWineImporters Databases

1

min read
We're ready to start 2018 with many exciting projects but before that, let's take a moment and analyse some of the highlights of the year that just ended:
Sign-up to discover how our platform can help you reach 33.000 wine importers from around the world.
7,086 NEW COMPANIES were added in our databases in the last 12 months. With the addition of these new wine, beer and spirits importers, distributors and retailers our subscribers now have access to more than 19.250 leads from around the world. In 2018 the number will continue to increase, as new companies are added on a daily basis
REPORT FEATURE – this useful feature permits our users to report a problem with a contact from the database, allowing our team to quickly solve the issue
RATINGS – the users can rate and review the companies from the database based on their interaction with them
PRINT INFORMATION – to work easier when an online connection is not available, the company profiles can be printed with the push of a button
For 2018 we have a number of other very exciting things in development! We're working on a system that will allow users to find importers of specific wine, beer and spirits brands and on the classification of the importers based on their size.