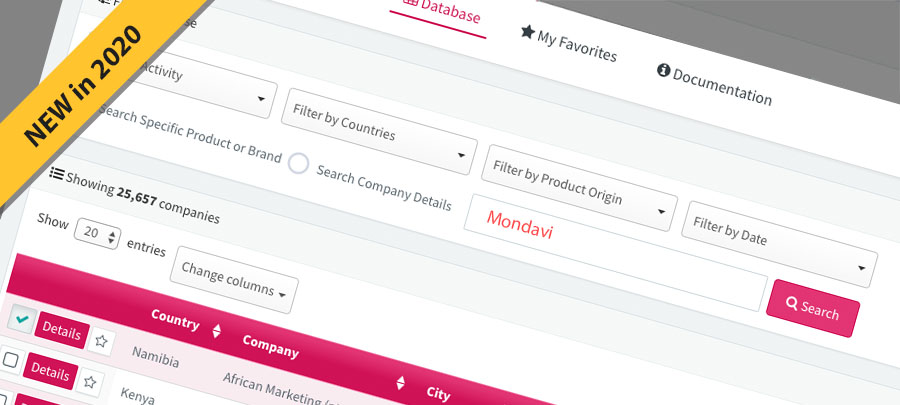 New in 2020: A Revolutionary Search Engine to Find Brands and Many More

1

min read
We're starting 2020 with a major improvement to our database: the possibility to quickly find importers for very specific products (wine brands, wine varieties, etc.).
Sign-up to discover how our platform can help you reach 33.000 wine importers from around the world.
In the past searching for an importer who has in its portfolio a brand similar to yours was very time consuming, as each website had to be analyzed carefully. Thanks to the new Search it is now possible to search exactly for the importers or distributors of a specific brand – Mondavi for example, saving you valuable time.
The system, which was in Beta for a few months to refine its functionality, needs only a couple of seconds to search the websites of all the importers in the database and display the ones that work with that brand.
The Search field can also be used to search for importers and distributors of various wine varieties or, by switching to the old functionality, to locate companies by their name or to display certain data.
Another important project that we've been developing and which is also expected to launch in Q1 2020 is the Customs/Shipping Data module which will come as an upgrade to the databases. This will unlock access to thousands of shipping documents, offering insight on the trading partners of worldwide importers and exporters.