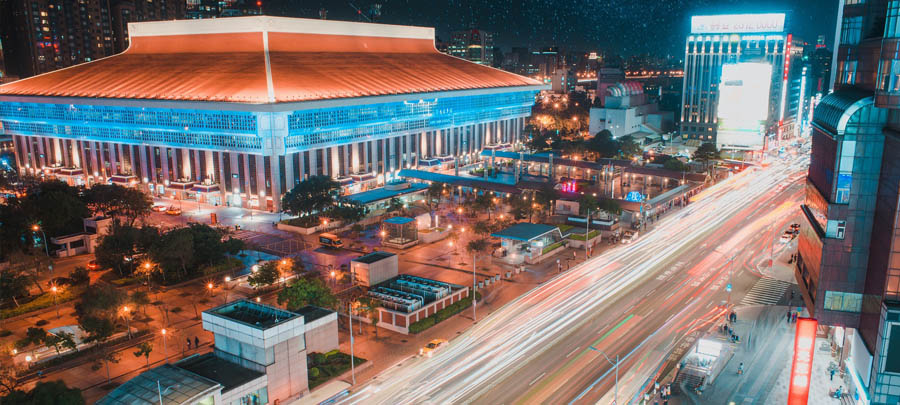 Wine Importers and Wine Import Trends in Taiwan

3

min read
Taiwan has achieved economic prosperity and is currently listed seventh largest in Asia and 22nd-largest in the world by purchasing power parity. The regime for new foreign investment is transparent while regulatory reforms and economic liberalization have aided Taiwan`s trading profile. Several businesses vie for economic productivity in Taiwan including import-export which is considered essential for this Tiger State.
Sign-up to discover how our platform can help you reach 33.000 wine importers from around the world.
Types of Consumers
The market has grown from wealthy businessmen drinking wine as a mark of status to a modern-day of sophisticated wine enthusiasts, drinking wine in restaurants, eager to grow their wine knowledge and tasting skills.
Ladies consume wines that are light and delicate, sweet vintages with fruity aftertastes, but also red wine due to its health benefits, young urbanites are interested in exploring unique flavors, the gourmands prefer to stick to their tested, prestigious, premium, and expensive wines while the middle-class buys medium-range and entry-level vintages from retailers and supermarkets.
The Wine Market
The most suitable wine for Taiwanese consumers would fit well with Asian-dishes, being between robust and semi-dry, as well as attractive in terms of bottling, label design, price, and overall presentation.
Red wine is still the consumer`s choice, but the demand for white and sparkling wines are gradually gaining attention. Other preferences that govern the market include still wines, sweet wines, strong wines while rosé wines remain a very niche product.
On the low retail price, the most-consumed varieties are Chilean and Argentinian wines, while among the expensive range, the favorites are Italian, Spanish, and French variations.
Canned Wine a Trend?
The canned wine category has seen exciting growth in Taiwan in 2019 due to its many advantages and has been very popular among the youth. The can packaging offers convenience which is a key factor fueling the market growth. Moreover, they promote sustainability as they are less expensive than the standard bottle packaging, and have a higher recycling rate than glass. Wineries already explored various forms of packaging such as cans and cartons to transform their product into an everyday drink.
Influencers in the Wine Industry
Trends and habits are considerably influenced by the press and social media, particularly wine publications such as Decanter, Wine Spectator, and especially, Wine & Spirits Digest (WSD), the unique and respected wine and spirits industry trade magazine in Taiwan.
Furthermore, the immensely popular wine-themed comic book Kami no Shizuku (Drops of God) boosted wine sales in many countries including Taiwan, while fans of the series seek out wine and wineries featured in the comic.
Moreover, trade events such as wine seminars, business-to-customer wine shows, and tasting events are held frequently in Taiwan. Importers attend Vinexpo Asia and Hong Kong International Wine and Spirit Fair for an opportunity to explore new brands with their suppliers from various countries.
Entering the Market
Although the Taiwan Tobacco and Liquor Corp. has been holding a monopoly in the country's wine market, its influence in the industry is slowly fading as a result of increased competition from the imported international brands, favored by Taiwanese wine enthusiasts.
Today, there are many business opportunities to enter the wine market in Taiwan as consumption practices have developed with the emerging of new consumers, especially women and young people, for which the consumption of wine is considered to be an essential part of their desired lifestyle.
As the wine market in Taiwan is segmented, exporters would have to adapt their products according to buyer and importer preferences, while distributors would need to practice unique marketing and activity in all price segments.
Forecast
The Tiger State is a young, but quickly developing wine market that warrants attention. Euromonitor foresees Taiwan's wine consumption to grow firmly in the following years, surpassing 25 million liters in 2021.
WINE IMPORTERS IN TAIWAN
Tobacco & Wine
Address: 360, Youth Road, Fengshan District, Kaohsiung, Taipei
Phone: +886 7 747 8152
Website: www.capewine.com.tw
Drinks Wine & Spirits
Address: 6f-5,no200, Songjiang Road, Jhondshan District, Taipei
Phone: +886 2 2536 8261
Website: www.drinks.com.tw
Sommelier Wine Expert
Address: 1st Fl., No. 3-81, Tianmu W. Rd., Shilin District, Taipei
Phone: +886 2 2872 3531
Website: www.sommelier.com.tw
Producers interested in the Taiwan market can find a database with top wine importers, distributors and retailers here.