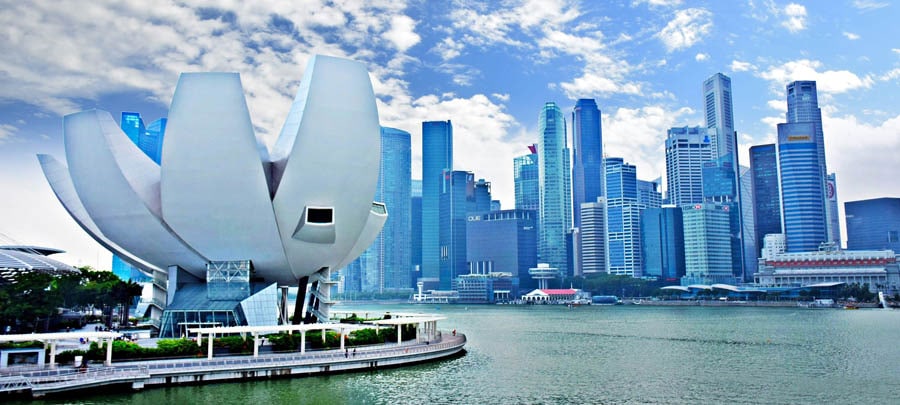 Singapore Wine Importers and Wine Import Trends 2020

3

min read
Singapore, one of the Four Asian Tigers, is powered by a multi-billion economy driven by financial services, tourism and manufacturing. The country's diverse, well educated and affluent population appreciates quality wines and the local wine importers usually have selections that include both top and emerging brands from around the world.
Sign-up to discover how our platform can help you reach 33.000 wine importers from around the world.
Cosmopolitan Place
Singapore, like most countries in Asia, produces no wine but the demand for this type of drink is high and growing rapidly. This is partly due to the cosmopolitan scene that dominates the city-state and the increasing number of tourists that choose wine as their beverage of choice.
Singapore's wine market is expected to grow at a rate of 5.1% between now and 2021,  reaching a market value of US$1.4 billion by next year.
The average consumption of wine per capita in Singapore today is around 2 liters, just over two and a half bottles and this is expected to grow significantly too in the next years.
There are an estimated 4-500 wine importers in Singapore and the competition among them is quite fierce. Many retailers choose to import wine themselves to be able to keep their margins and remain profitable, while there are also a large number of importers who do this as a part-time job, selling a small number of niche wines to consumers – mainly expats or restaurants.
Singapore's large and growing wine imports can also be explained if we take into consideration the fact that the country acts as a re-export hub to other nearby Asian countries – mainly Indonesia and Malaysia.
Top Export Market
Singapore is considered to be one of the hottest emerging markets for the traditional wine producers from France, Italy and Spain. New World producers also see potential in Singapore as the local wine importers are starting to expand their selection.
Singapore heads the list of new emerging wine markets mainly due to its smaller, more concentrated size, stability and relatively high purchasing power.
On the downside,  the country's consumer base is relatively limited and there are already many established importers, distributors, and retailers with impressive portfolios so expect strong competition.
In general, France dominates the premium wine market, while U.S. wines are growing in popularity. The top suppliers are: France: 58%, Australia 8%, Malaysia 4%, United States: 4%.
Another wine that is growing fast in popularity is the Australian one. The market for Australian wines is growing steadily as Singaporean consumers become more cosmopolitan in their dining and drinking habits and increasingly aware of the excellent wines available from Australia. Some 300,000 Singaporeans, or nearly 10 percent of the population, visit Australia as tourists every year. Many of these visitors return with an interest in fine Australian wines.
WINE IMPORTERS IN SINGAPORE
Interlocal Exim
Address: No. 2 Kim Chuan Lane, Kong Siang Group Building
Phone: 006563377755
Website: www.interlocalexim.com
Benchmark Wines
Address: 20 Malcolm Rd
Phone: 006562565290
Website: www.benchmarkwines.com.sg
Icon Wines
Address: 22 Sin Ming Lane #06-77, Midview City
Phone: 006562977548
Website: www.iconwines.com.sg
Producers interested in the Singapore market can find a database with top wine importers, distributors and retailers here.