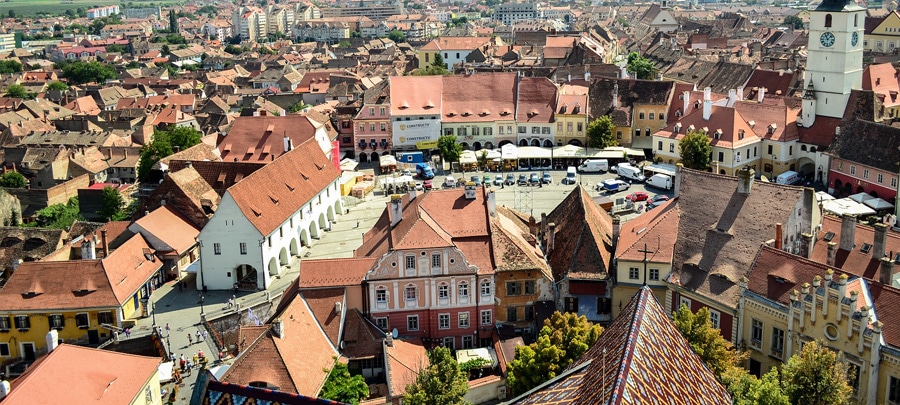 Romanian Wine Importers and Wine Import Trends 2020

4

min read
With a strategic location and membership in the European Union, Romania offers around 19 million consumers, a well-educated workforce, and prosperous natural resources. As a major European wine country with a rich history and cultural traditions, Romania has always paid great attention to its selection and consumption of wine. Moreover, its solid economic growth and constant progress in purchasing power are likewise aiding the wine industry and creating a larger number of diversified wine importers.
Sign-up to discover how our platform can help you reach 33.000 wine importers from around the world.
Over the years, the Romanian wine sector has created a lot of interest for wine enthusiasts and foreign and local investors, due to the emphasis on quality and the affordable prices compared to countries such as France, Italy or Germany. Although Romania stands as a European top wine producer, it is not able to quantity-wise fulfill its market demand, therefore there is a shortage in the sales of winery products.
WINE DEMAND IN ROMANIA
Be it in ordinary moments or at festive events, Romanians are at the same level of average alcohol consumption with France and Slovenia, drinking mostly beer, wine, and spirits (in this order).
Romanian wine consumers are strongly segmented by age, area, education, occupation, sex, food habits, and they tend to buy and consume wine once a month, its selections depending on the price range, type of wine, and producer.
Romanian wine preferences:
The taste of wine in the Romanian scene has currently shifted from sweeter wines (preferred by women) towards the European trend of dry (for connoisseurs) and semy-dry varieties (who are more accessible to a wider range of consumers).
Besides red wines who tend to top the sales during cold times, other notable choices are rosés who are gaining popularity during summer-time, and sparkling wines for gifting and special occasions, who although high-priced, attract younger and traditionalistic customers.
MAIN WINE IMPORTERS AND ROMANIAN WINE TRENDS
Even though Romania is a large producer of wine, the 6th in Europe and the 12th in the world, the trend of wine imports is growing, with imports doubled in value compared to exports.
At retail level, competition for the wine importers is high in the Romanian wine market due to low prices and diverse local wine varieties.
The Romanian wine industry attracts more and more foreign wine producers. Imported wines on the Romanian market come mainly from France, Italy, Spain, Hungary, Portugal, the United States, Australia, and New Zealand, but a new interesting trend is recorded in terms of wine imports from South America, such as Argentina or Chile.
OPPORTUNITIES
Although price-sensitivity is still a vital concern for Romanian wine enthusiasts, numerous wineries seized the potential to launch new premium lines due to various consumers becoming interested in the quality aspect.
The center for high-quality wine consumptions is the capital, Bucharest, along with other major cities like Cluj, Timisoara, Brasov, and seaside resorts.
There are also major opportunities in the food-service industry, where consumers show the most openness to taste new wines and pay for high-quality varieties.
MARKET ENTRY STRATEGY
An important aspect wine exporters should consider is the destination of their products, as both international and national market segmentation that greatly impact the price range.
Exporters should be able to continuously supply their clients with their wine portfolio and afford the cost of transportation, distribution, and promotion.
FORECAST
Although Romanian wine consumers are pretty conservative with their local wines, tasting behavior is evolving, people being increasingly interested in broadening their wine tasting and knowledge.
Romanian customers are becoming more selective with the way of choosing their food and their drinks that come to complement the menu. Thus, this demand for food-wine pairing balance shows great opportunity for the businesses that offer diversity.
Moreover, Romanian wine-related events and activities such as wine festivals, exhibitions, wine tasting tours, and workshops highlight the continuously developing aspect of the Romanian wine sector. (Bucharest Cheese and Wine Show, RO-Wine: The International Wine Festival of Romania, ReVino Bucharest Wine Fair, WineUp, etc.)
The wine market is projected to rise annually by 9.8% (CAGR 2020-2023).
WINE IMPORTERS IN ROMANIA
BDG Import
Address: Traian Street, No. 184-186, Et. 5, Sector 2, Bucuresti
Phone: +40 21 323 8670
Website: www.bdg.ro
Ital Brands
Address: Pipera, 77190, Voluntari
Phone: +40 21 380 2095
Website: www.italbrands.ro
Casa de Vinuri Mihail
Address: Sos. Dudesti – Pantelimon 42, Bucuresti
Phone: +40 740 305 623
Website: www.mihail.ro
Producers interested in the Romanian market can find a database with top Romanian wine importers, distributors and retailers here.