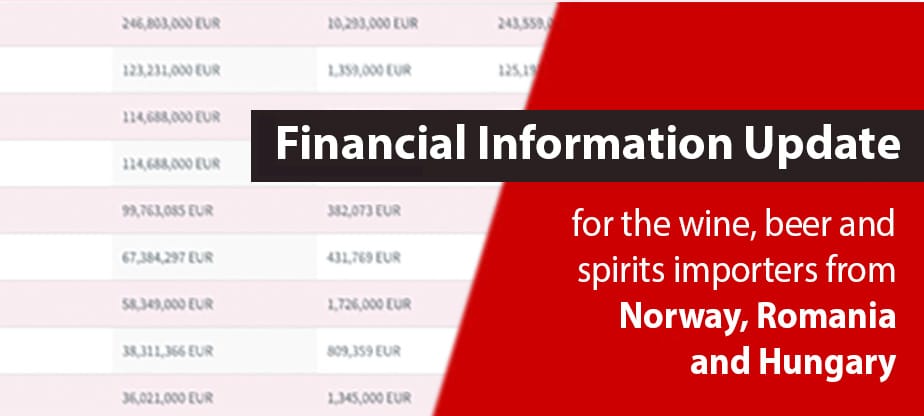 Financial data update for wine, beer and spirits importers from Norway, Romania & Hungary

1

min read
The BestWineImporters databases have been updated this month with new financial data for wine, beer and spirits importers and distributors from  Hungary, Romania and Norway.
Sign-up to discover how our platform can help you reach 33.000 wine importers from around the world.
Clients with access to our system can analyze details about profit figures as well as their turnover and size for a large number of the companies from these important markets, The financial info can also be successfully used to sort the companies based on their purchasing power, helping you choose the best potential partner.
To get access to the details of the importers you can purchase one of the BestWineImporters databases.