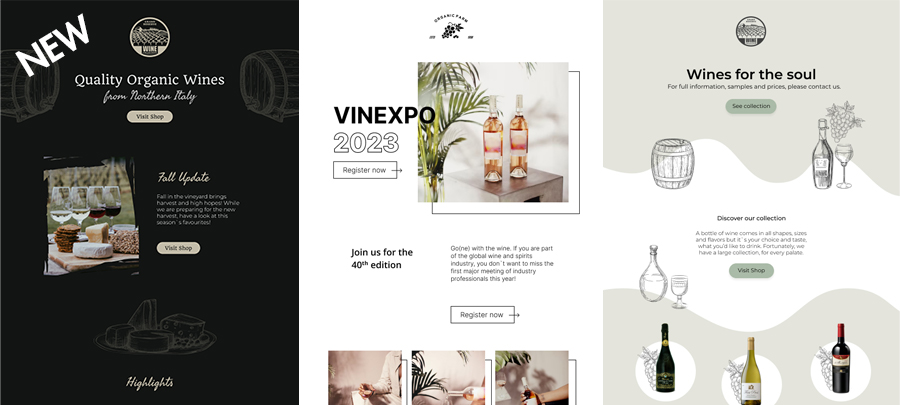 New product presentation and wine expo invitation templates are available

1

min read
Since the launch of our Marketing Academy section of the BWI platform last year, we've been working hard to add as much quality material as possible, to help our clients reach their goals. The latest additions are a number of 20 email templates with an exceptional design that focus on two popular marketing needs among wine producers – expo invitations and wine presentations.
Our designers and copyrighters have created a series of original email templates dedicated to wine producers who want to showcase their wines to existing or potential business partners or to invite people to their stand when they are present at an important expo. They will help you get inspiration and improve the performance of your campaigns!
Sign-up to discover how our platform can help you reach 33.000 wine importers from around the world.
The new templates can be accessed for free in the Marketing Academy section, which is available for all the users who have a subscription to one of the BestWineImporters Databases.