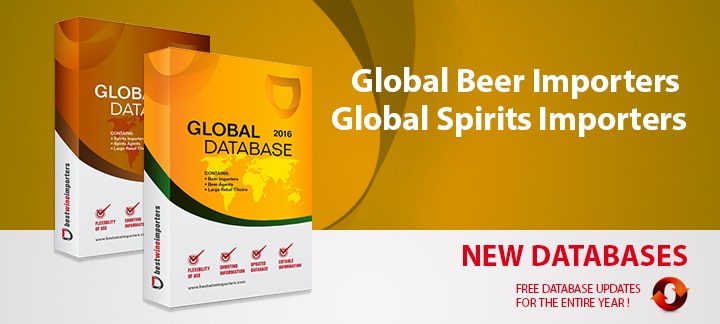 The Spirits and Beer Importers Databases are now available!

1

min read
We are starting 2016 with a number of important announcements. After a complete update of the Wine databases in January, we are happy to announce the launch of two new products – the Spirits and the Beer Importers databases.
Sign-up to discover how our platform can help you reach 33.000 wine importers from around the world.
The Global Spirits Importers Database includes complete contact details for more than 2,300 importers and distributors of various spirits types like whiskey, gin, vodka, rum, cognac or tequila.
Our second major database released in February, the Global Beer Importers Database, will offer access to almost 1,100 beer importers from 136 countries from around the world.
Both products have a similar structure to the now established Wine Importers database and will allow producers to contact directly thousands of spirits importers in order to promote your products and to expand your clients list.
Here is the link to the download page of the updated version of the database, in Excel format.