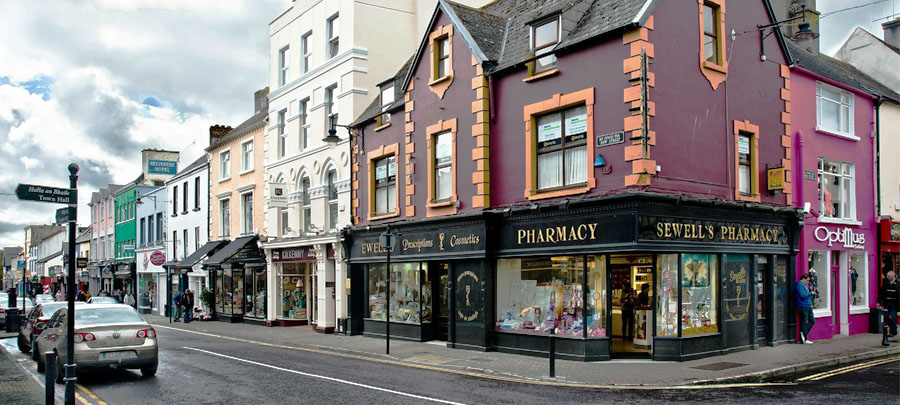 Finding Success in Ireland's Wine Market: Trends, Importers, Distributors and Supermarkets in 2019

3

min read
Most wine professionals describe Ireland's wine market using words like stable, traditional, mature, open to business. Considering this and the fact that we're talking about a top 15 wine market globally, one that benefits from the country's recovering economy, it's no surprise that many wine producers are trying to consolidate their brands here.
In the following article, we'll analyze some of the trends and perspectives, as well as the situation surrounding the top wine importers, retailers and distributors from Ireland.
Sign-up to discover how our platform can help you reach 33.000 wine importers from around the world.
Ireland is known as a country with a rich culture of enjoying alcohol. Beer continues to dominate sales with over 45% of the drinks market, while wine, after exhibiting significant growth in the '90s, has stabilized and gravitates at around 9 million cases per year.
Off-trade Vs. On-trade
Over 80% of the wine is sold off-trade in Ireland and the distribution of the lower-priced wines is dominated by large supermarkets – mainly Aldi and Lidl. Working with them is key for producers with $5-10 wines who can provide large volumes. Well established brands, as well as the new celebrity powered brands are also doing very well off-trade.
Even if it only has a 20% market share, on-trade is still very strong in Ireland. The huge number of gastro pubs, restaurants and bars from Dublin and from the other larger cities like Cork, Galway or Limerick are an excellent target for producers of higher-priced wines. Consumption of better wines is also fueled by the rise in the income of the population.
The country has a number of popular country hotels and golf resorts which can be big business as many of them carry top Italian, French or Chilean wines.
Changes are coming with the Public Health Alcohol Act
A major element that will alter the Irish wine ecosystem is the Public Health Alcohol Act, which is expected to shift the balance between off and on trade a bit. The various changes stipulated by the act will be implemented in the following years. From November 2020 for example, according to Section 22, in retail outlets alcohol products and advertising are confined to areas separated by various barrier or units in which alcohol products are not visible clearly. In addition, alcohol products can be contained but not be visible in a unit behind the counter.
Labeling is also expected to change, as well as other key aspects like minimum unit prices, advertising rules and health warnings.
Other trends
Ireland's older population enjoys wine more often and in a higher percentage than the young but the millennials are buying more expensive wines and tend to try a wider range of varieties. Whites are doing better than reds and sparkling wines, even if expensive because of the extra taxation, are gaining traction, especially Prosecco.
Chile remains a top supplier of wines for Ireland, but the average prices continue to decrease slightly each year.
Lower alcohol or even no-alcohol wines are expected to be a rising category in the upcoming years, especially with the Public Health Alcohol Act.
Working with wine importers and distributors
As Ireland already has a strong and developed alcoholic beverage market, the businesses are quite open to new deals and products. Irish importers tend to be positive people that value personal connections, this is why the more time one spends in the market to create loyalty, the better the results.
If you're just starting, a well designed, smart email, where this is allowed, followed by cold-calling can be a good option. We provide an excellent guide about this step. We also offer complete details about close to one hundred Irish wine importers and distributors in our updated database.