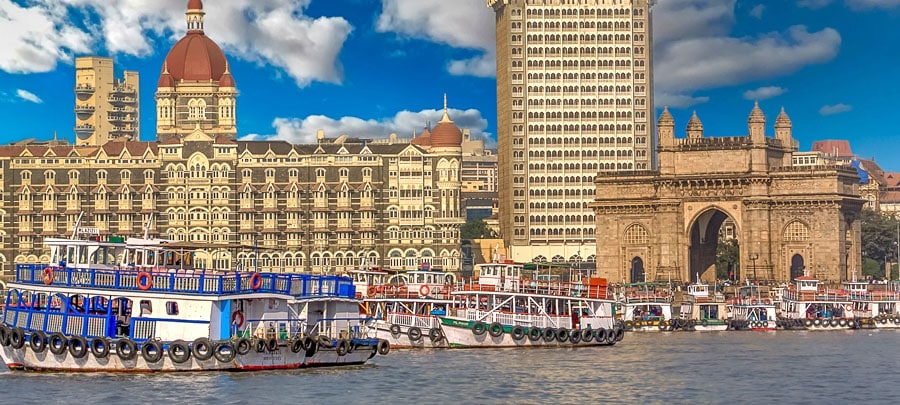 Indian Wine Importers and Import Guide 2020

3

min read
India is a sleeping giant when it comes to the potential of its wine market; even though there are a lot of similarities with the Chinese market, China managed to overcome a number of important problems in order to kickstart imports and launch their "wine revolution". Once it did, however, there was no producer on the planet that didn't think at least once of starting to export to China.
Sign-up to discover how our platform can help you reach 33.000 wine importers from around the world.
The current situation
In India, high taxes (150% tariffs on imported wine), cultural issues, marketing restrictions, poor distribution and storage and a multitude of other factors are still affecting the growth of the wine sector. If these obstacles are however overcome (and this might happen sooner than later), the opportunities presented for wine exporters from all over the world will be impressive.
Even in the current state, wine imports saw a double-digit increase in 2019, with 14% in value compared to 2018. Most of the world's wine-producing regions are present in India, but in very small volumes, however (around 500k cases per year).
This reflects a major change in the drinking preferences of Indians and the fact that the younger generation (20-35 years) embraces the spirit of the Western world.
Local production is also increasing – 17.6 million liters in 2019, but the number is still insignificant compared to potential demand, as more than 485 million consumers are above the drinking age.
This is why import wine will be in high demand and the number of Indian wine importers has also been constantly increasing in the last years.
Tips for success
As in the case of any market entry, extensive knowledge of the local situation is vital. As every Indian state has its own set of regulations and taxes, make sure that you are up to date with them and that you will understand what the pricing of your wines will be in various locations. Distribution can also be a major problem, so try to work with companies that have a lot of experience and have a well-established distribution network.
Focus on the developed urban areas such as Delhi, Mumbai, Bangalore and the resort Goa as the vast majority of wine sales are happening here.
Make sure that you have wines at all price ranges, as India is still a very price-sensitive market.
Reds and fortified wines dominate the market, and most sales come in the 7-10$ range, though the 10-15$ range is gaining traction.
More and more wine clubs are emerging in India's urban areas, so make sure to pay attention to them too when it comes to marketing.
Be patient and try to invest in your relationship with the importer. As most of the Indian wine importers have limited resources, you will have to get involved and help them as much as you can, starting with promotional materials, samples, and also periodic visits. A major marketing issue is the fact that regular advertisements for alcoholic drinks in mass media are not allowed so you will have to use alternative methods, such as events, tastings, sports events, festivals, etc. Social media is also a great, still largely unregulated channel.
1. Brindco Sales
Address:  S-53 Okhla Industrial Area, Phase Ii
Phone:  00911140646666
Top suppliers:  Sartori, Bollinger, Louis Roederer, Duckhorn Vineyards
Website: www.brindco.com/
2. Aspri Spirits
Address:  Lavlesh Court, Waman Pundlik Warde Marg, Patkar Blocks, Bandra West
Phone:  00912242505100
Top suppliers:  Chateau de Fontenille, Champagne Nicolas Feuillatte, Zonin, Renieri, Donnafugata, Freixenet
Website: www.asprispirits.com
3. Ixora
Address:  D-31-32-33. Elco Arcade Bldg, Hill Road, Bandra
Phone: 00912226400390
Top suppliers:  Carta Vieja, Icardi, Xenius, Lavau
Website: www.ixoravineyards.com
4. Munjral Brothers
Address:  356 Patparganj, Industrial Area
Phone: 00911122169289
Top suppliers:  Castel, Pernod Ricard, Sathenay, Grover Vineyards, Carlsberg
Website: www.munjral.com/
5. Rad Elan Distributors
Address:  D – 85/3, Okhla, Phase – I
Phone: 00911141000590
Top suppliers:  Camas, Champagne Devaux, Chateauneuf Du Pape, Ferrari
Website: www.radelan.com/
For a complete list of active wine importers and distributors from India, check out the BestWineImporters database.