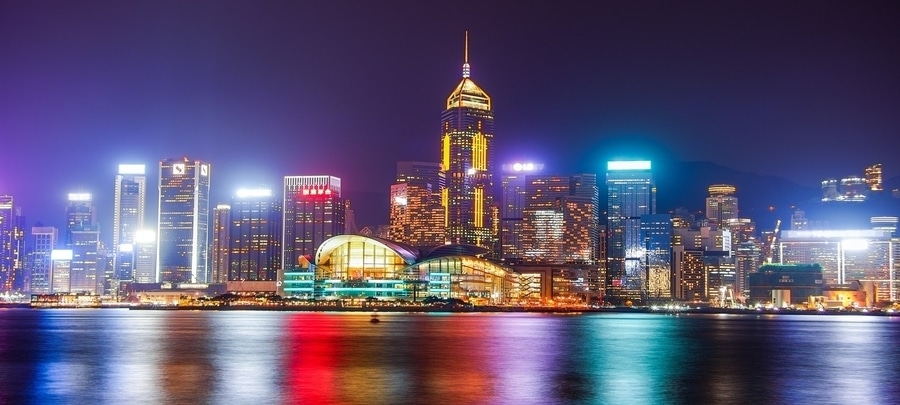 Wine Importers and Wine Import Trends in Hong Kong 2021

5

min read
After eliminating all duty-related customs and administrative controls for wine in 2008, Hong Kong has rapidly transformed into a wine trading and distribution centre for the Asian market, with wine imports increasing from 366 million US dollars in 2008 to over 1.5 billion US dollars in 2019, with a rise of new wine importers and distributors. Additional to the liberalization measures and the network of experienced wine merchants, Hong Kong`s magnetic appeal is fuelled by its sophisticated wine drinking culture, excellent market conditions for investors, and annual 7.63% market growth forecast, which today make Hong Kong a prime destination for wines from around the world.
Sign-up to discover how our platform can help you reach 33.000 wine importers from around the world.
Market overview & best prospects
Hong Kong's market for alcoholic beverages is constantly expanding, dictated by the demands of the wealthy community of 7 million and the afflux of 55 million annual tourists who are very knowledgeable about alcoholic beverages and on the look for innovative tastes.
The high market competition and the wide variety of wines available on the market, including premium and niche brands, makes local wine importers avid for new partnerships and products from all over the world, to supply their portfolio. The biggest wine supplier is Europe, with wines imported from top players like France, Spain, or Italy, while other countries that are supplying the country are the UK, Australia, Chile, the USA or New Zealand.
Overall, Hong Kong is a dynamic market for imported wines, dealing with a plethora of wines, from old-world wines for connoisseurs (who dominate the Asian market) to new-world wines for novices. Consumers have a strong preference for organic wines, no/low alcoholic wines and red wine for their health properties, while white wine and sparkling varieties are most popular among young adults and the female population.
With increased exposure to different cultures and imports from all over the world, Hongkongers have richer knowledge about wine and what they consume in general, being attentive to the wine origin, grape variety, vintage or culinary pairings. Hongkongers also like small wine packages that give the possibility to sample different wines before purchasing the full-size bottles.
Why choose Hong Kong as your wine export destination?
Educated consumers with high purchasing power
Consumers living in Hong Kong, Asia`s leading wine consumers per capita, have moderate to advanced wine knowledge and a tendency to drink wine at least once a week, be it prestige drinkers who chose big brand classics, middle-aged, health enthusiasts who drink to relax or enjoy dinner, or young socialites who like to experiment new flavours and overlook their pockets.
Millennials who value social status and are highly influenced by Western trends, are also wealthier and looking for high-quality foreign wines, convenient shopping experiences, and products that promote healthy lifestyles, willing to pay a premium price.
Excellent wine culture and wine trade climate
The mature wine drinking culture and growing wine demand fuelled by several government initiatives have been driving a positive trade climate development over the years. In this sense, Hong Kong has been hosting key events to promote business opportunities, including international wine fairs like Prowine Hong Kong or Vinexpo Hong Kong, wine auctions.
Moreover, as one of the greatest culinary hubs in the world, restaurants and hotels in Hong Kong are focusing on investing in wine seminars, tastings, and food pairing events, in appreciation for the Asian cuisine and consumers` demand for wine knowledge sessions.
In a similar vein, mass media is also a serious channel promoting the wine drinking culture, with magazines and newspapers featuring information about wine events, recommendations and industry interviews.
Distinguished trading & distribution hub for Asia
As a result of rapid economic growth and the shift in the wine consumer market from Europe to Asia, Hong Kong developed into a key export destination and re-export hub for wine producers around the world.
The liberalization measures and the government`s help in signing several trade agreements with renowned wine countries like France, Germany, Italy, Spain, New Zealand, Australia, Chile, Argentina or the USA, helped Hong Kong secure its status as a wine trading and distribution hub for China and Southeast Asia.
Additionally, wine re-exports from Hong Kong to China are facilitated through CEPA, a free trade agreement concluded by the Mainland and Hong Kong. With little domestic wine production, wine exports are basically re-exports of imported wines, with more than 60% set to go to Mainland China and Macao. In 2019, Hong Kong imported almost 42 million litres of wine and re-exported about a quarter.
Sales and marketing channels
Wine sales take place mostly in supermarkets and convenience stores that offer entry-level to mid-range wines and also specialty stores that give customers more sophisticated wine varieties. Similarly, restaurants and other on-trade channels are also important and dynamic environments for wine sales. Most retailers are also importers who supply themselves directly through vintners from around the world, but there are also local wine importers who in turn distribute goods to further businesses.
In terms of online sales and promotions, for the tech-savvy community, innovation is already just the standard. Live-streaming or augmented reality apps that scan the wine label through QR codes for information are currently popular but marketing trends are quick to change and develop.
For exporters that seek to enter the Chinese wine market, Hong Kong offers a major advantage in terms of conducting and promoting international businesses, as it permits access to international websites that in Mainland China are censored and replaces with local versions.
Wine Importers from Luxembourg:
Vinoveritas Asia Ltd
Address: Tung Chong Factory Building, 653-659 King's Road, Tsat Tsz Mui, Quarry Bay, Hong Kong Island, Hong Kong
Phone: +852 2907 6400
Website: vinoveritas.hk
Mcgalax Wine Co. Ltd
Address: 1008 Tai Nan West Street, Cheung Sha Wan, Cheung Sha Wan, Kowloon, Hong Kong
Phone: +852 5707 1224
Website: mcgalax.com
Actium Limited
Address: 50 Wong Chuk Hang Road, Wong Chuk Hang, Hong Kong Island, Hong Kong
Phone: +852 2836 6701
Website: worldwinesasia.com
Producers interested in Hong Kong`s market can find a database with top wine importers, distributors and retailers here.