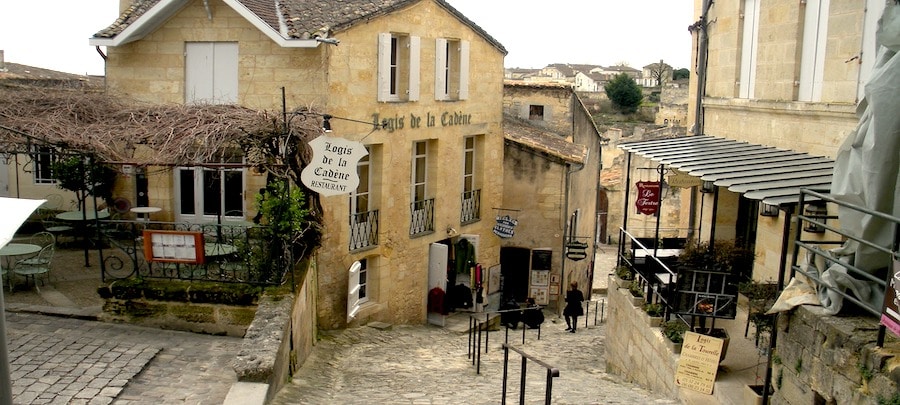 France Wine Importers and Wine Import Trends 2020

4

min read
As one of the most exciting wine countries in the world and a precursor in many modern international trends, the wine segment remains vital for the French economy. Despite the great competition from other alcoholic beverages like beer, gin, and vodka, France remains the third-largest market for wine drinking in the world, behind Italy and the US, as it consumes over 30 million hectoliters of wine (14% of global output) annually.
Sign-up to discover how our platform can help you reach 33.000 wine importers from around the world.
BUSINESS CLIMATE
As the second-largest economy in Europe, with more than 67 million consumers, an innovative powerhouse, and a nation that is praised for its entrepreneurial drive, France is a strategic and leading destination for international investments in 2020. Its solid social-economic key strengths and the numerous reforms implemented by the government continues to offer tremendous potential in the business sector.
THE FRENCH MARKET
Preferences:
French customers are increasingly more interested in wines that are light, crisp, fresh, more aromatic, low in alcohol, and innovative.Although each consumer might have a specific taste for wine, according to age, origin region, or income, red wine is proven to be the winner by choice.
French citizens also consume rosévarieties more than any other nation. Sales for this category account for about 30% of the market, outselling white wine. Its huge popularity stems nowadays from millennials who consider the colour of rosé wines suited for photos on social media.
Flavoured and low or non-alcoholicbeer is another market favourite, especially for female and young adult consumers. Although beer has always suffered competition from wine, the golden drink in France, in recent years beer has experienced a reawakening in the country of wine.
Sales channels:
The French wine sector is divided into two segments: at home consumption which covers retail sales via sales channels such as supermarkets, and out-of-home consumption which consists of sales to the HORECA industry and similar hospitability establishments.
In terms of distribution, wine in France can be sold in bulk, in bottle, or in bag-in-box. Bottled wine represents the majority of direct sales, while non-direct deals are made via agents.
Regardless of geographic area or variety, 80% of wine imported in France is bulk wine, due to an insufficient quantity of low or moderate-priced varieties in the French wine industry.
WINE TRENDS IN FRANCE & OPPORTUNITIES
Attractive labeling and packaging
Along with the major trend of sustainability that continues to matter, another growing aspect stands in innovation in the packaging area, towards formats that are more portable and easy to buy in bulk such as boxed and canned wine. 
A wise business idea for wine producers is to invest in labeling and design as in these times, it was proven that with less time to browse, consumers are choosing brands they recognize or visually appealing wines.
E-commerce – convenience & affordability
For the trend of online wine sales that continue to score growth rates of more than 30 percent per year, e-commerce businesses in France should be able to surpass wine merchants, supermarkets, and other retailers by bringing superior value, convenience, and affordability.
According to Sowine, the average online shopping basket for wine is 3-6 bottles, and the average budget per product is 5-10 euros.
For an effective market strategy, besides attractive price tags, brands in the online sector should focus on understanding how various trends such as the rise in mobile browsing and social networking platforms influence consumers` perceptions and purchasing decisions, especially for this millennial generation.
Eco-friendly, innovative and organic wine
The French wine importers are constantly on the look for innovation and new challenges, and the French wine sector has already proved it can change to meet new consumer demand and expectations.
As France introduced a definition of natural wine in April 2020, French wine customers, besides being more concerned than ever about their health and wellbeing, are nowadays also paying great attention to wines that claim certain sustainability benefits. Although this applies to French wine only, it supports other European countries to adopt similar regulations.
FORECAST
Drinking wine in France is a practice rooted in the country`s identity and this perception still lives despite the changing lifestyles, decline, and fragmentation of wine consumption. Revenue in the wine sector sums US$23,574m in 2020 while the market is expected to grow annually by 9.3% (CAGR 2020-2023).
WINE IMPORTERS IN FRANCE
Arte del Vino
Address: 13 Bis Quai Sadi Carnot, Laval
Phone: +33 6 32 24 14 15
Website: www.artedelvino.fr
Carniato
Address: 6, Route De Stains, Bonneuil Sur Marne
Phone: +33 1 43 77 39 49
Website: www.carniato.com
Continent du Vin
Address: 1, Rue De L'ardèche, St. Herblain
Phone: +33 2 40 65 62 53
Website: www.continentduvin.fr
Producers interested in the French market can find a database with top French wine importers, distributors and retailers here.