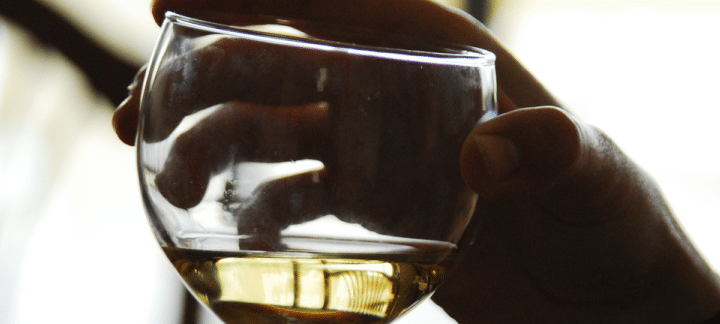 Market Structure in Denmark

2

min read
As an "avant premiere" of sorts to our future multi-part editorial endeavor dedicated to the analysis of the trade channels for the Danish wine market, we offer you, our dear and dedicated readers and visitors here, at Best Wine Importers website, a short overview of the Danish wine market structure. The basis of this presentation is a more comprehensive study realized by ProFound – Advisers In Development – in collaboration with CBI expert Theo Jansen for the The Centre for the Promotion of Imports from developing countries, an governmental association that has been a real influence on the European wine market.
Sign-up to discover how our platform can help you reach 33.000 wine importers from around the world.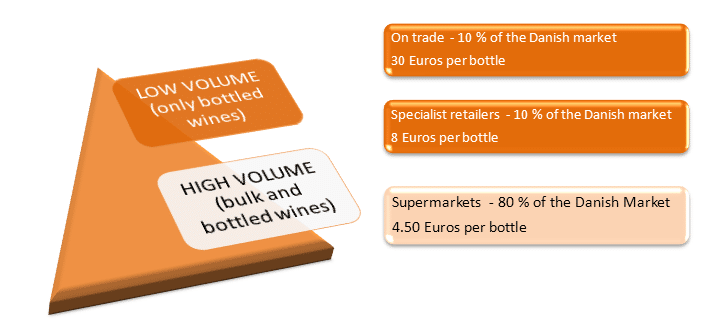 As we can see on the the schematic above, High-volume trade represents an important part of the market structure for the Danish wine market. Danish wine importers and distributors from that deal in high-volume trade usually focus their activity on wines of lower quality, brands suitable for the low-end market, with cheaper prices. On this market segment characterized by low prices, the competition is really high. Wines destined to be sold on this high-volume segment are imported in containers and the main distributors on this market segments are of a supermarket variety, being the most suitable channels for this type of wine trade. For the high-volume exporters however, the high listing fees may represent a burden that might be difficult to overcome, and, as such, targeting this channel directly has it's issues.
Low-volume trade consists only of bottled wine and, more than that, usually only specialty wines, high-quality wines or other brands with an unique selling point are the only successful products on this market segment. According to the aforementioned study, "targeting the low-volume segment, therefore, requires at least some level of authenticity." Bulk wine imports remain a viable option for the Danish market, although, when supplying bulk wine, the exporter must be able to deal with large volumes of at least 100,000 liters, at a rate of 20,000 or 25,000 liters per shipment. Exporting bottled wine doesn't require such large volumes, and thus it is more suitable for small- and medium-sized exporters and producers of wines.
Image courtesy of Paul Aloe – Some rights reserved
© www.bestwineimporters.com 2015