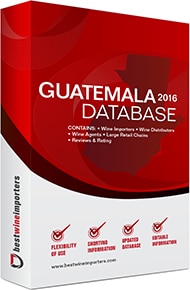 Guatemala – Wine Importers Database
Version: 08.2018
Contains: This database contains 9 wine importers and distributors from Guatemala. You get instant access to complete details about companies: company name, complete address, phone number, fax number, general e-mail address (for all companies), website and origin of wine imported.
New: The database now includes the name and email addresses of importers' contact persons (most often the Purchasing Managers).
Bonus: Two databases at no extra fees, one with wine agents and one with large retail chains, include the contact details of those in charge of the wine department.
$ 19.00
Simple Layout
The database has a user-friendly layout: the main panel provides general database information and content statistics. From the main panel you can easily navigate to the information you need.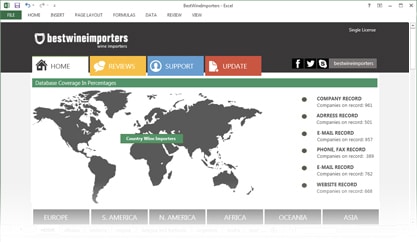 Easy to Use
The database uses a simple, clear Excel format and can be easily imported into your company's software. The database can be accessed even without an internet connection, from various devices (smartphone, tablet, PCs).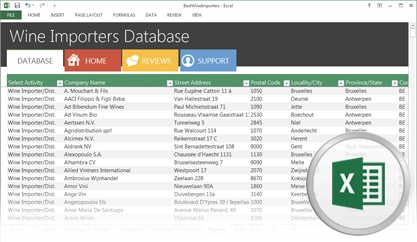 Sorting Information
You can list companies according to the type of information relevant to you. Create personalized lists using the following variables: company name, street address, postal code, city/locality, province/state, country, phone, fax, e-mail, website and origin of wine imported.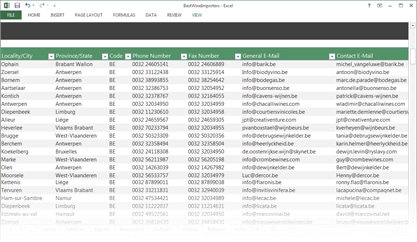 NEW FEATURE
Access to Detailed Information of Contact Persons
In this new version of the database are included the email addresses of all wine importers. Some of them also have the name and email address of their direct contact persons. All contact details provided in this database are genuine and checked.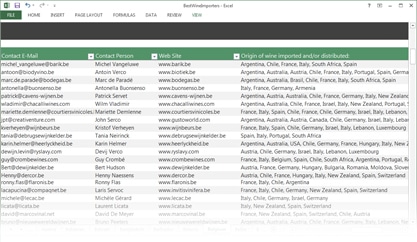 Country Coverage, Delivery Method
This particular database includes information focused on wine importers from Guatemala. As soon as your payment is confirmed you will be sent an email with the download instructions for the database.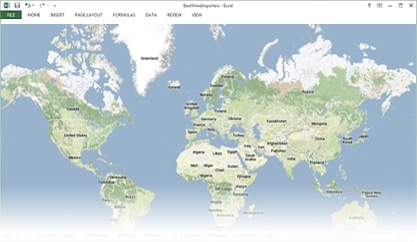 Increased Flexibility
We're proud to offer you a database that is easy to use. It does not require an installation because it has an Excel format. Because it works just like any other Excel file, it does not need an internet connection. Plus, once you purchase it once, it is yours forever and you only update it when you want.
Compliant With Your Company's Software
Thanks to the popular Excel format, the database will work flawlessly on most company software – marketing software included. We encourage our clients to import the database in their company software and use or edit the information as they please.
Quick Access
We provide easy access to our products by sending you an email with a password for your database as soon as payment is confirmed. Within 24 hours from that moment you will be granted access to your database.
Company Background Research
Because of the variety of information about wine importers, it is easy for you to run a background check on the companies you are interested in working with. Some databases include details such as companies' sales figure, number of employees, turnover, and year of establishment.

Update to a newer version
Upon purchase you receive the most up-to-date version of the database. Monthly updates are not offered automatically. If you already purchased this database and you want to update it, please place your order for an updated pack.
$ 19.00